Facebook has made a major structural change you have probably heard about, but you may not be sure how it affects you or what options exist to work around the change.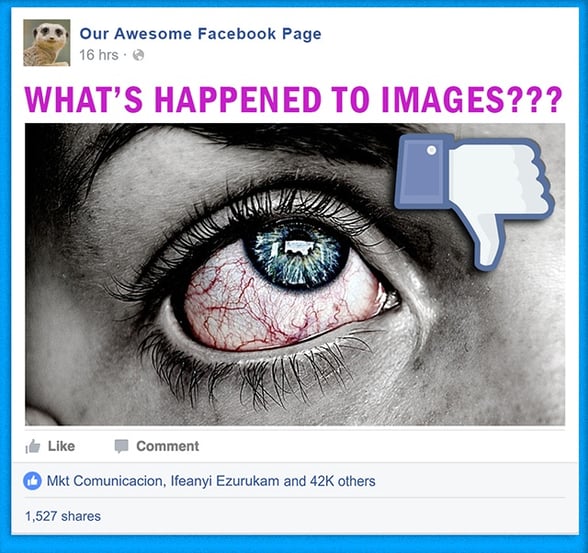 On a Facebook Page, users are no longer able to modify a link preview headline, description or image. What does this mean? A Facebook Page is a public business profile page. When you write a post to publish on your business page, you may sometimes include a link to your website, blog or another web property. When you paste that link into Facebook or any other social publishing tool, like HootSuite or HubSpot, a preview pops up. It displays a headline, description and image that comes from the page itself.
Previously, you could modify this information. If you're having a sale on a product, you may want to change the headline or description to reference the sale, along with uploading a custom sale graphic. While most people utilized this feature for a real and sincere purpose, others did not. The reason Facebook made this change is an attempt to curb fake news from being distributed via their network. While a limited set of Pages that are validated media sources are able to modify preview link information, this change is already in place for everyone else.
What should you do about it?
Verify what information is currently being pulled in.
Before you make any changes, you can test what information is pulled into the preview by copying and pasting a link from your website into a Facebook post. You do not have to publish the post. You can simply paste in the link, look at the preview and then cancel the post. You may be fine with the information that is pulled in and no further changes are needed.
Put Open Graph tags on your website.
An Open Graph tag is code that is added to your website. It tells Facebook what information to pull in for the title, description and image. Here's a link to the Facebook for Developers information on Open Graph tags.
You must test the code once it's been added to your website. There are nuances that can mean Facebook will choose a different image or text than what you have designated because there's a problem with the image, the text or the code itself. For example, there can be no spaces in the image name. If there is, even if it's set as the default image, Facebook will not accept it.
Evaluate existing Open Graph tags.
If you already have Open Graph tags on your website, now is a good time to test the markup to verify it's still pulling in the text and images you expect. You may also want to update the text or upload a fresh image.
Need help evaluating or adding Open Graph tags to your website? Contact our team.