You'll notice we have updated our brand and website recently. If you're curious why, it's because of you — our clients, prospective clients and our community.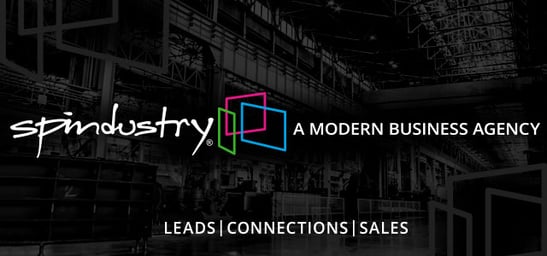 Our new logo is an evolution based on past designs. We're changing our associated mark to reflect a series of threes. You'll see three screens from which the world views the work we are doing for our clients. While we know new screen types and sizes will be introduced in the future, our mark represents that information is being conveyed in constantly shifting ways. The vibrant color palette conveys the excitement our team has about the future.
Also, we're dropping the "Digital" from our name. Our DNA as an organization is still strongly rooted in digital platforms, but now we are doing so much more.
In the process of refreshing our brand, we had to tell our story in a clear and concise way. Rather than lead with all the technology and tactics we use, we're letting organizations know the value our expertise really brings to them. You'll now see we're laser-focused on three key areas: Leads, Connections and Sales. We've been driving leads, connections & sales for our clients for a long time, but we think it's time to bring that success to the forefront.
Generating leads is all about helping our clients attract new, quality prospective customers, dealers/distributors and employees. This is done in several ways — both online and offline — with every tactic being measurable. We're helping our client partners exceed their goals by deploying big brain thinking time and time again.
Building high-value connections is how Spindustry started in the mid-1990s. Having strong relationships with customers, employees and business partners is critical. Our team has deep experience creating innovative intranets, event tracking systems and business portals.
Driving sales for our clients using sophisticated e-commerce sites, wrapped with amazing digital marketing, is our third focus. Our e-commerce sites are generating millions of dollars in sales each week.
We hope you like our fresh look. If you haven't worked with us or it's been a while since we connected, let's get together and see how Spindustry can help you and your organization realize your business goals.