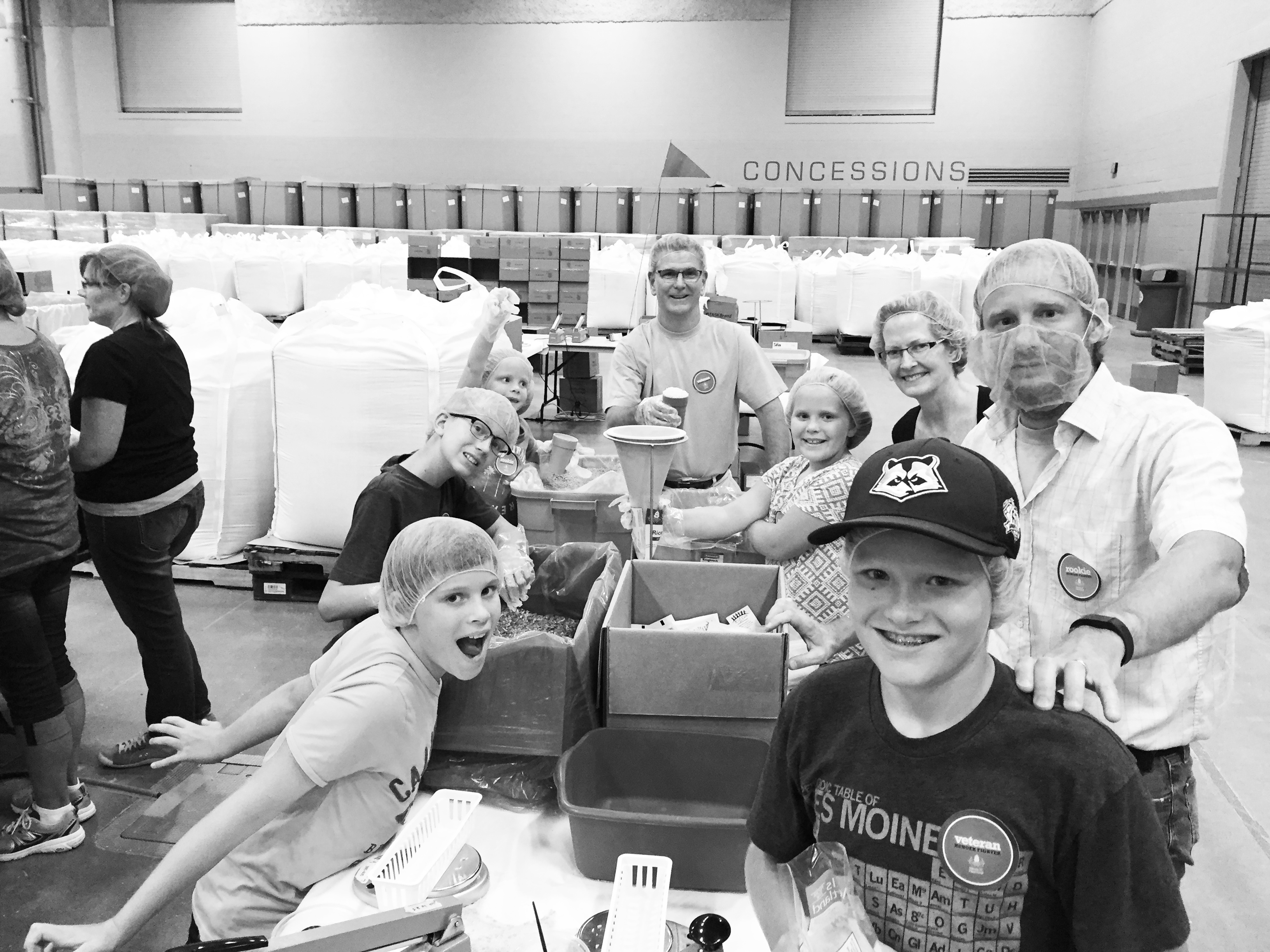 Between September 2013 and 2014, 62.8 million people in the United States volunteered. We like to think we're 40 strong of those 62.8 million people, as community service is a core principle we believe in as a company. From painting walls to reading books with kids, we try to help uplift the community one hour at a time.
We asked Howard Tempero, an Experience Design Strategist at Spindustry Digital and superhero volunteer, to share his top three recommendations for getting involved in the local community.
Reading Program
I participate in a program through my Rotary Club where we read to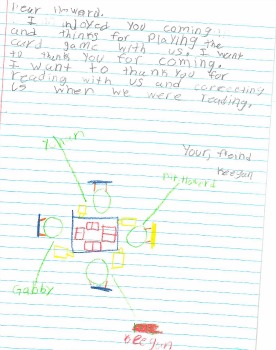 students at Capital View Elementary. It's scheduled over the lunch hour and involves reading a book and doing a hands-on activity together with a small group of four students. We typically work with third, fourth and fifth graders. We are encouraged to get a sense of their reading skill level and create an environment for the students to participate and engage. As we progress through the book, I ask lots of questions to get a discussion going. The latest reading theme was birds, so we read a book about birds and their eggs. Simply asking which birds they have seen or if they've seen a bird's nest started a lively conversation. Afterwards, we got to build and paint birdhouses together! It's a very rewarding experience for everyone involved. I always enjoy meeting new students and I love to ask them what they want to be when they grow up. I think asking them to share their aspirations and dreams is a critical part of the reading experience, because at that age anything is possible. They ask me what I do for a living and what my family is like, which is an important way for us relate, connect and open an opportunity for a comfortable sharing environment.
Meals from the Heartland
This meal packaging program is great for all ages. The program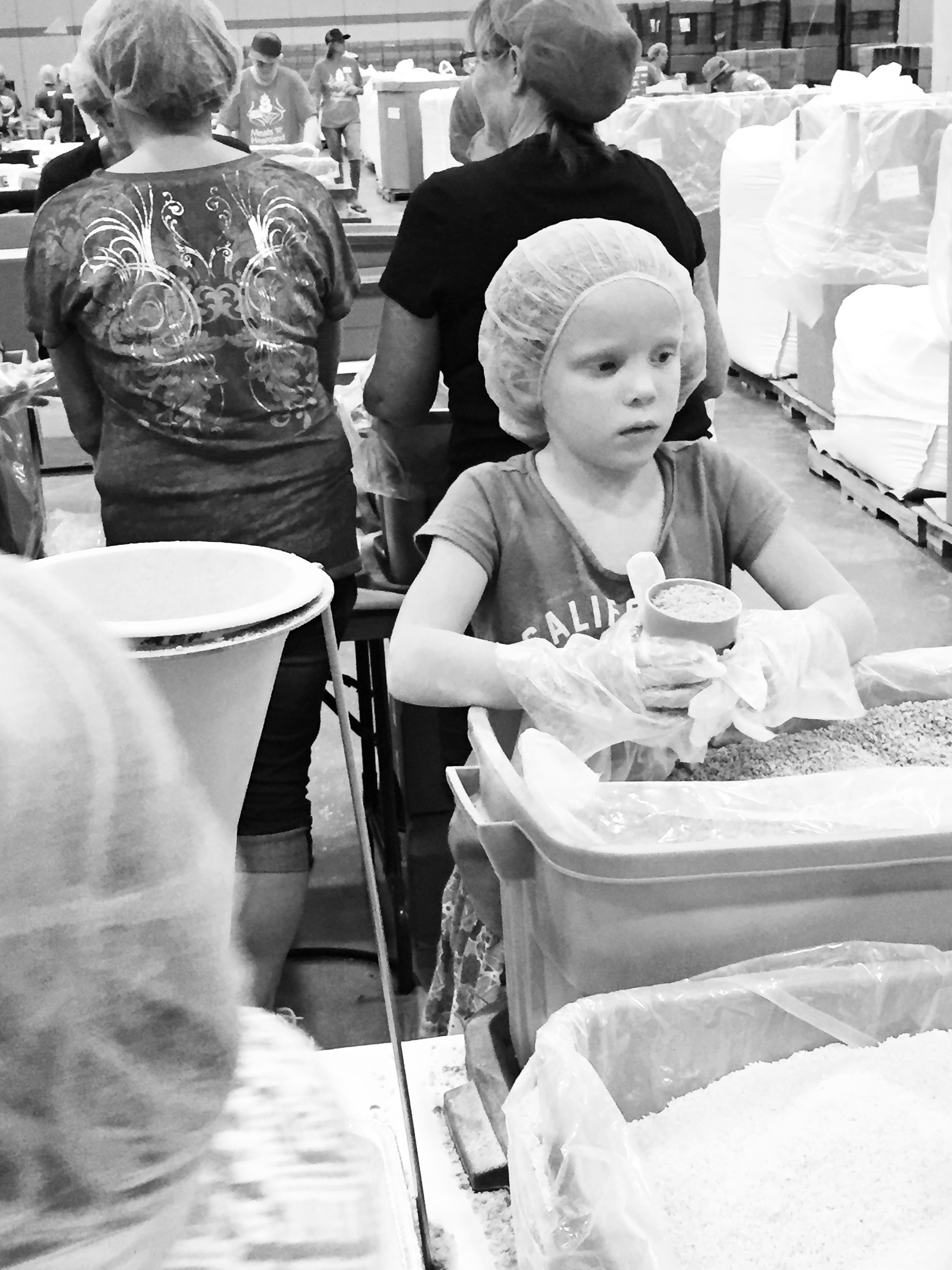 gives everyone an opportunity to make a difference – and quite an impact – in the fight against hunger. The camaraderie of a small team setting at the table gets people sharing stories and jamming out to the music, while adding the rice, vegetables and protein packets into bags – the experience is just as rewarding as the result of knowing the effort is saving lives. My kids and I recently attended a "Fight Hunger" meal-packaging event. In the course of two hours, our team consisting of 35 adults and six kids, made enough meals to feed 46 kids for a year! When I told my children the impact of our two hour team effort, they were amazed. It's a great way to make an impact through a tactical experience. In these types of events, "sweat equity" is really the most impactful way to give back.
Cub Scout / Boy Scout Organization
I had great experiences as a Boy Scout. When my youngest son was interested in Cub Scouts, naturally I volunteered my time to lead the den. As my tenure as a leader grew and our pack leadership evolved, I stayed actively involved and eventually became a Cubmaster. It was such a rewarding experience to work with all the scouts and lead the pack through its continued evolution. Giving back as an adult leader or mentor with a youth program is a richly rewarding experience. It's important to know upfront that any program like this requires a dedication of time. While I say take the hours they tell you are needed multiplied by 10, the opportunity to work with young minds and help them learn about leadership skills, outdoors and camping is an experience I will never forget. Seeing the transition of young first grade kids continue through the program and graduate in fifth grade, as they enter into Boy Scouts, is amazing! Seeing the transformation from the ground floor happen so broadly to boys from diverse backgrounds solidifies the importance of the scouting program and the impact it has on making the leaders of tomorrow.
A Volunteering Challenge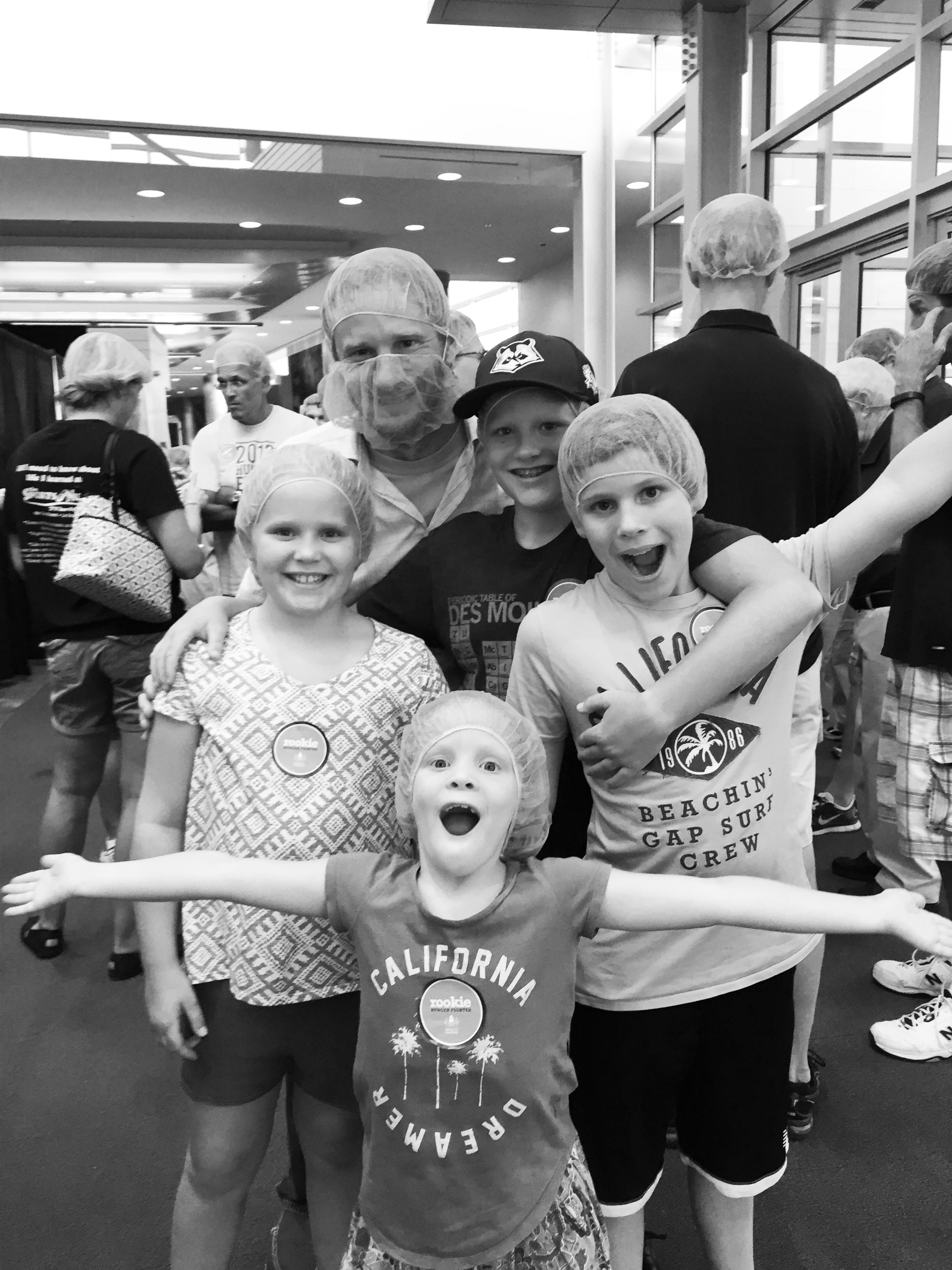 Volunteers spent an average of 50 hours giving back during that September 2013 to September 2014 timeframe. We challenge you to spend the next year finding ways to spend 50 hours on volunteer activities. We'll use #50hoursofgiving on our Instagram account (@Spindustry) to share photos of our staff volunteering. We encourage you to do the same. By the way - take a few moments to meet a few of our team members!