Take a moment to think about what your favorite websites looked like three or four years ago. Now think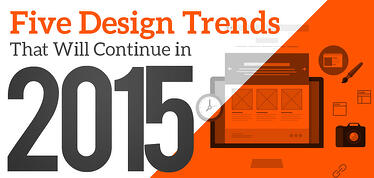 about the designs of your favorite ones today. They probably look a lot different. For a decade, site designs started at around 700 pixels wide and slowly grew to about 1000 pixels wide as the price of larger desktop monitors became cheaper. Within those 700 to 1000 pixels, there was a header, a footer and as much content as you could cram "above the fold" with less-important information tacked on below in twelve-point font. This has changed because of two big events: the release of Windows 8, and its styling, and the popularity of tablets. These two developments have had a huge impact on how the web looks and works today. As a result, we see five trends dominating web design in 2015 and beyond.
1. Hybrid Flat Design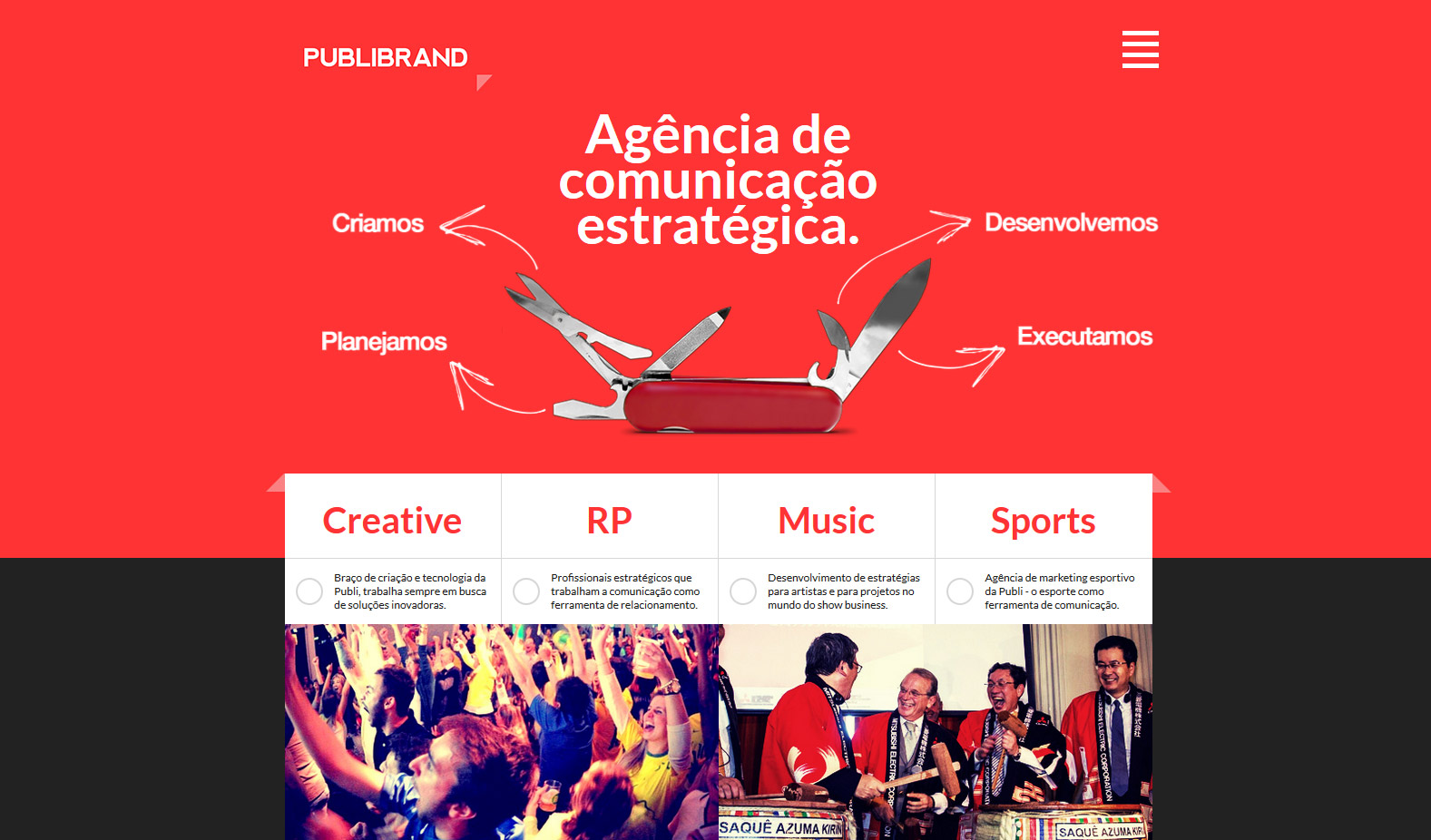 Flat design began as a style that utilized solid colors, few full-color images and a focus on clean lines and square corners. Flat design styles came onto the scene with the release of Windows 8, which was geared toward smartphones and tablets, because of its ability to translate to responsive design.
Flat design itself is, and will continue to evolve into, a hybrid version that is now utilizing shadows, non-linear lines and bringing back some imagery. The reason for this evolution is attributed to updates in CSS3 and HTML5, which allow developers to include nice-to-have effects in responsive designs on modern browsers where they haven't been able to in the past.
2. Parallax effects
Parallax is essentially two or more levels of the website scrolling at different speeds. Here is a demo that illustrates this effect. Parallax has become more popular over the last year but is still not commonly being used. That will change in 2015 and moving forward. This is a simple way to add a ton of personality, interest and attention to your content.
3. Big Imagery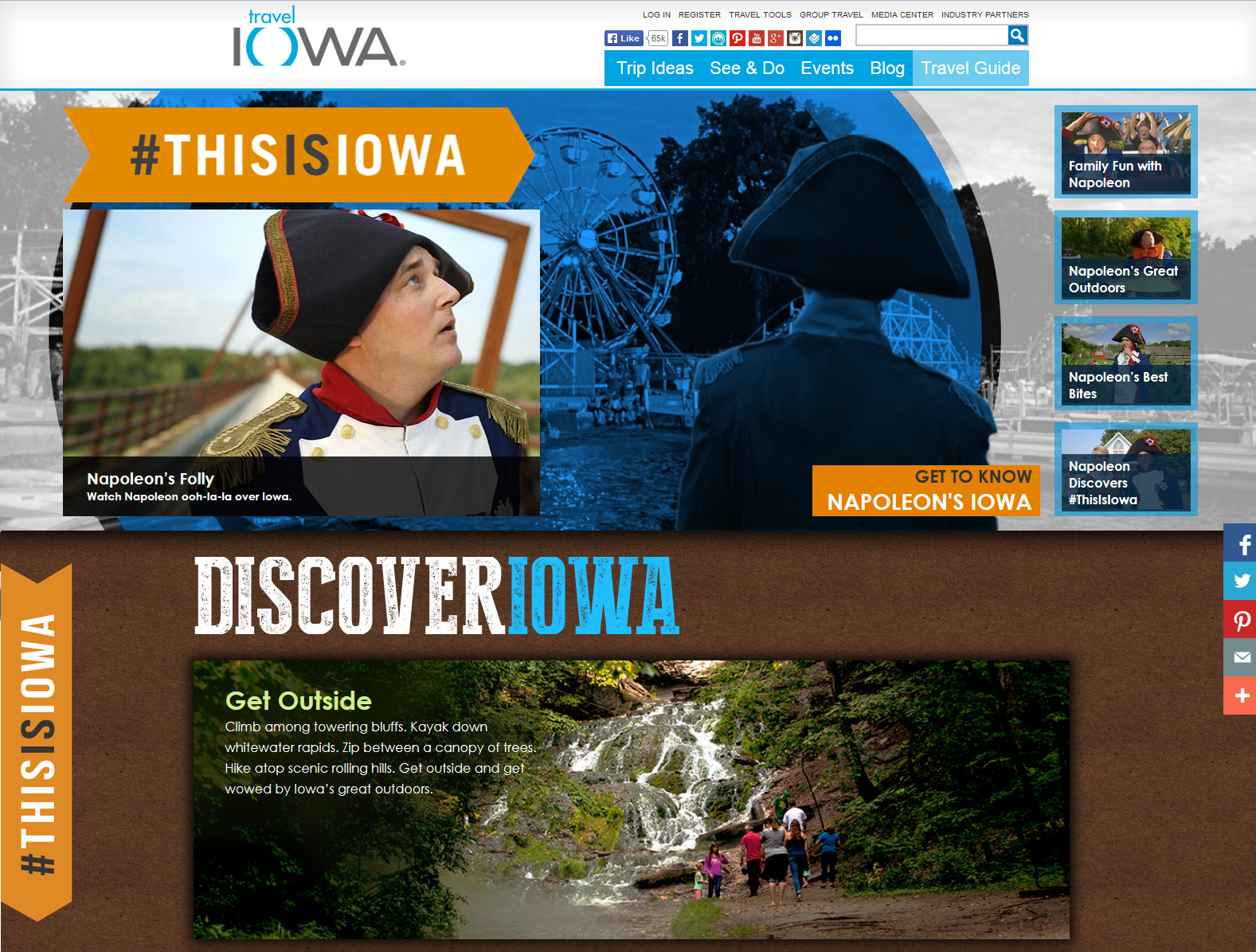 Focus has been shifting away from the concern of design affecting page size and load time because connection speeds have been improving significantly. That focus has transferred to creatively appealing to the visitor with the use of large images that can span the entire width of a monitor. Large images grab a person's attention upon visiting the page and immediately start narrating the story of the site. Using meaningful, large, beautiful imagery is a quick and inexpensive way to create and aid the user in making an emotional connection to your brand.
4. Tiles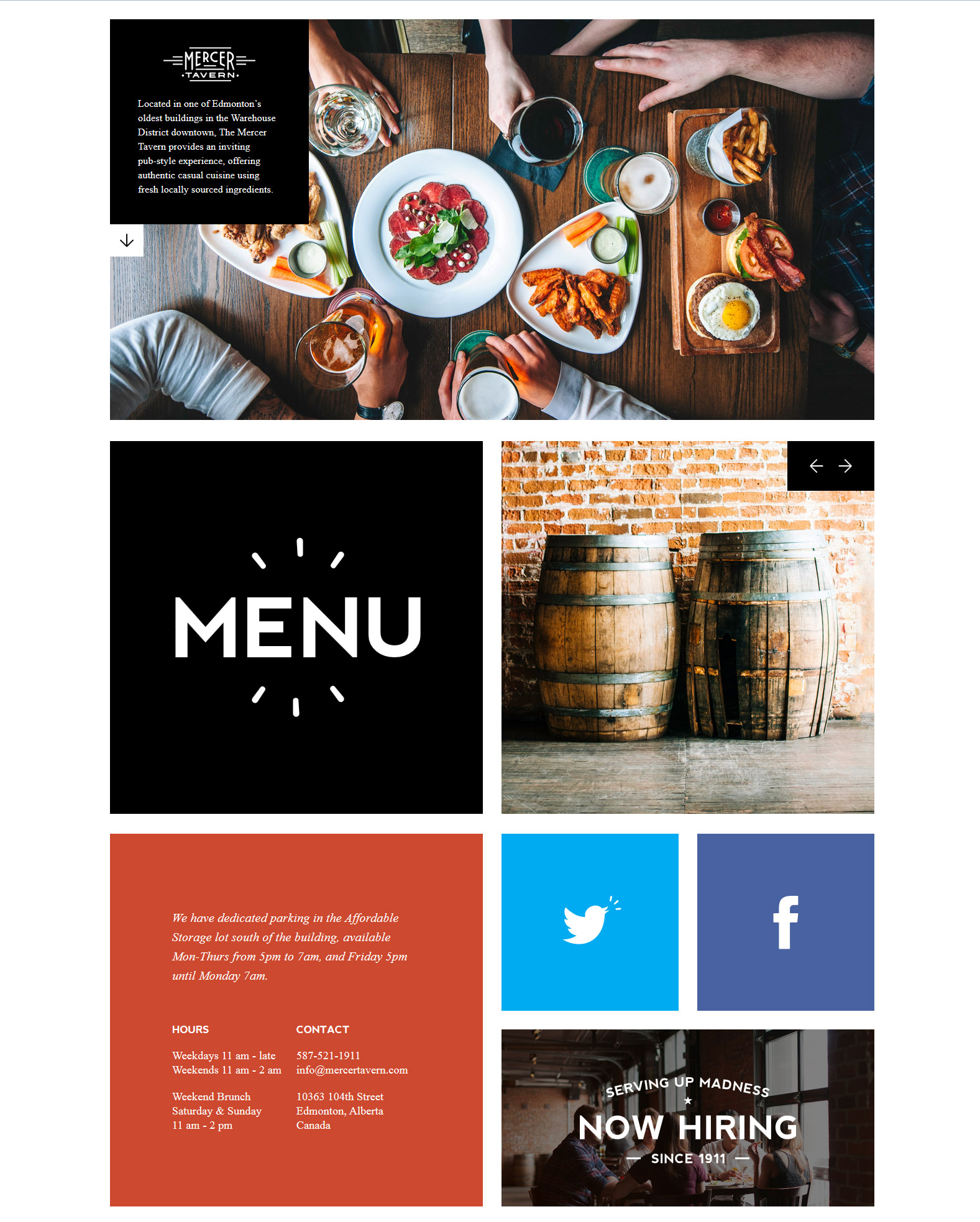 Tiles are another aspect of modern design that was highly influenced by Windows 8. Web developers have occasionally utilized this technique in special situations to exploit one section of a site to simultaneously advertise many different ideas or items. A great example is how Spotify uses tiles to pass several music choices to visitors at once. It's a unique way to provide a lot of content in a visually appealing and efficient manner.
5. Multimedia
Similar to the connection speed reasons affecting imagery choice, multimedia used to slow down the website and that is now quickly becoming a nonissue. Embedded videos are an obvious addition to this section, but there are new players to this game that are worth mentioning because of their outstanding potential to positively affect the site visitor.
Video backgrounds – Creating movement behind content makes visitors forget they are on a computer and drives them deep into the experience. It bypasses the challenge of getting visitors' eyes to the important content and instead, makes it hard for them to turn away from it. View The Yacht Company's website as an example.
Cinemagraphs – We have yet to see a website that actually uses a cinemagraph in content, but again, the potential is huge. We are currently developing this feature for a client's website because it's a subtle way to hold the visitor's attention, in the right situation, while further illustrating the content on the page.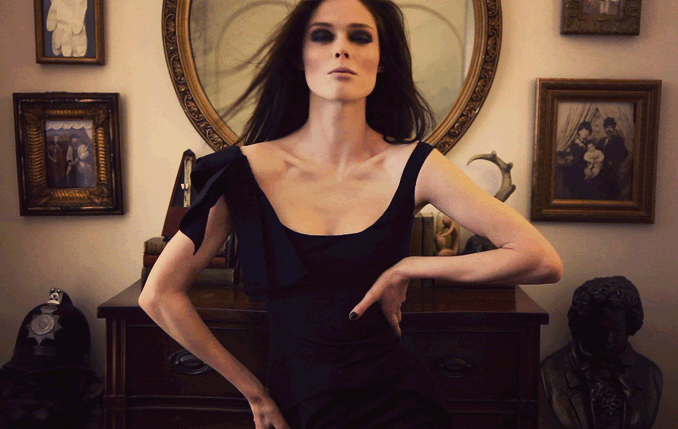 This is an exciting time to be involved with digital projects. We're excited that our toolkit for designing and implementing websites is evolving with these recent trends. Not all of these trends have reached the mainstream yet, so there is opportunity for your company's website to be the first site a visitor experiences with these remarkable and memorable design trends.
Want to stay up to date on the latest in web design, development and digital marketing?