Many brands are facing a crisis. Is a brand simply a label for products and services or is a brand a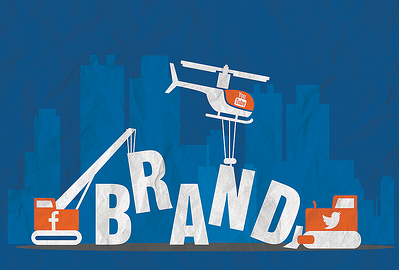 lifestyle? Can it be both? How does one act as a company that's trying to sell a product and a lifestyle? Social media is a platform that allows a company to successfully be both.
A lifestyle is all the components that encompass that way a person (or a group of people) lives. It's the cumulative influence of family and friends, culture, beliefs and the media – so it's hard to control. Social media has opened two-way communication between a brand and its advocates, so that those with similar philosophies can chat in a community of like-minded people.
It's also one of the main channels for continuing the real-life, in-person experience one has with a brand. There is a relationship that can occur following a sale. Take Oiselle for example (pronounced wa-zell). Oiselle retails women's running apparel. They support women's causes, provide inspiration and celebrate being a woman of many talents, athletic and otherwise. The brand strikes a balance of selling products and a lifestyle.
Oiselle's website features an e-commerce component, describes how the company gives back to the community and links to social channels like a blog, Facebook, Twitter, Instagram and Pinterest. The blog focuses on product development (like the clever post "The Hips Don't Lie" about how designing in 90 degree angles doesn't work), athletes' point of view, style and "behind the scenes" of their brand. The same is true of their other channels – apparel promotion is just one element of their marketing because apparel is just one element of their customer's lifestyle.
Back when the only connection point outside of a physical store was a TV or newspaper ad, precious marketing space was left to the first need of the company – selling a product. Today with multiple connection points, companies can showcase more comprehensive information. Ultimately, it can drive stronger and deeper brand loyalty, something that was long feared dead after the Internet opened up consumers to more choice. Now, a women's apparel company can be a source of inspiration when a runner doesn't want to get out of bed – extending well beyond a simple pair of running shorts.
Building out a comprehensive digital strategy is necessary to create a cohesive environment for those in the community. Without the core description and purpose of each channel – and then execution of that vision – the brand falls flat. If you want help with the strategy, execution or both, contact us. We've helped many companies achieve both goals – sell their products and build a lifestyle brand.