Unless you've been living deep inside a cave, you know that most people engage in conversations on social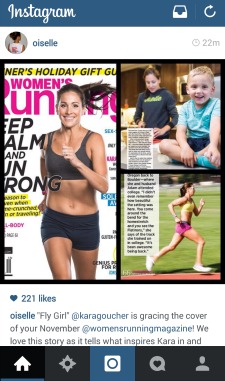 channels. While many still share friendly exchanges with neighbors, it's not likely anyone is dragging out all of the goodies they came across today, grievances experienced or interesting facts uncovered. But they are sharing those experiences online. This is why it's important for your brand to be present in social media.

There are many ways to engage:

1. Listen. Before you write one single word in a social channel, spend time monitoring what's been said about your brand, products, services and team online. This provides great insight into how people perceive your brand. Ignorance may be bliss, but can you really afford to miss unbiased opinions of customers and your target audience?

Know that each time you see one post about your brand, it's reaching an extended audience. Think about the context of the post and how you can benefit from that information. Here's an example: I saw a post on my Facebook feed of a friend sharing a photo of anniversary flowers from her husband. Several people complimented the husband on the display. He thanked Bloomsnap and provided a link to their site. I have never heard of the company, nor am I particularly fond of sending or receiving flowers. However, I found myself sucked into their website and spent a solid 15 minutes exploring more about their company. I loved their philosophy – "Stop wasting time trying to pick the perfect bouquet. Give us the important details and we'll make sure a beautiful custom bouquet is delivered for you."

What could Bloomsnap do if they saw the post and conversation about my friend's anniversary flowers? Thank the husband and congratulate them both on the big day. There's nothing like believing a company is powered by genuinely nice humans. Your customers will appreciate it.

2. Share your story. If you don't know where to begin, start by sharing some background about you, your business and products. As noted in #1, people like to think that a company is operated by other people, ones with stories about how they arrived at the company and why their products are the best or safest or whatever makes them unique. Sharing these details on social channels is a great way to educate your current customers and potential new ones.

My admiration for Oiselle continues to grow and most of that comes from the stories they share on Twitter and Instagram. There's no magic or trickery about what they're doing. They celebrate their athlete's birthdays, congratulate them after races and share videos of training runs. Are the athletes in Oiselle clothing? Of course they are. Their messages are genuine and show me that they actually care about women and the sport of running. Mixed into these posts are ones specifically about their products – with descriptions that further explain how the product was developed and why it works for the female runner. As a runner, I'm going to buy running apparel – and my money will go to a brand that shows me they've put thought and effort into their products.

Think about the roots of your business, founding principles, guiding core values and philosophy of your brand. Then share some of that insight with the world. An educated consumer has a higher potential of becoming a long-standing brand advocate for you.

3. Test the waters. Social channels give you the opportunity to test out messaging before committing to larger investments. Make no mistake – social execution does take time and money to do well, but it's a more cost effective way of communicating compared to high dollar TV ads and direct mail pieces. Also, don't confuse social as the only necessary marketing channel. We're still big advocates of ads and direct mail – in the right context and with data to show it will make a difference.

I tend to be influenced by restaurants that post menus and special events. Gravity 1020 often posts a special on Facebook, showing the actual plate of food and recommended beer pairing. I've changed dinner plans to go there. It also keeps them top of mind. Gravity 1020 can test the waters by posting a special, monitoring if it influences traffic in their restaurant and evaluating if the item is worth keeping on the menu. Does the company still need to execute other marketing activities outside of social? Yes, if they want to keep a steady stream of customers in the door.

There are some companies out there that don't want to or don't know how to engage in social media, or sometimes worse – have channels but do nothing with them. Social media is a primary conduit for connecting with people and it will be for the foreseeable future. Excluding yourself from the party won't help you make new friends.

Building a solid foundation from ground up is important – and we're the experts to help you do that.