As more businesses dive into the world of digital marketing, the question often arises regarding the success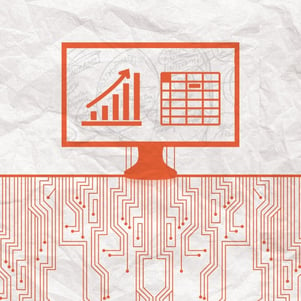 of these efforts. From paid search ads to social media to email campaigns, stakeholders are left feeling unsatisfied with the results presented in review meetings. How does clickthrough rate impact sales? Are marketing messages actually getting to the right consumer?
Asking the right questions will help align successful efforts to the bottom line, as well as identify which ones should be scrapped. Here are the top three questions to ask to determine digital marketing success:
1. What was the visit rate?
The answer to this question will identify the people that saw the ad, clicked on the ad and visited the website. Clicks should equal site visits, but if the ad was misplaced or improperly tagged, it may not.
2. What was the cost per visit?
The answer to this question will identify how much marketing budget it takes to get a consumer to the website. Comparing this across digital tactics is extremely eye-opening and should be part of each future budget conversation.
3. What was the bounce rate?
Similar to visit rate, the answer will identify the people who came to the website and stayed. Low bounce rate means people took the time to browse the website. These are very good consumers, and the tactics used to get them there should be championed.
Is your business asking these questions to identify the best-performing digital marketing tactics to drive the bottom line?
To help answer these questions, brush up on the measurements needed from our previous blog post. To start collecting the right information needed to answer these questions, contact Spindustry Digital.