With millions of U.S. workers wondering what will happen to their personal data after the largest breach of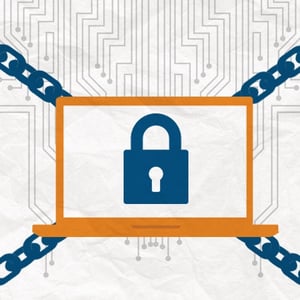 federal employees' data, it reiterates the point that any organization is vulnerable to a hack. Security measures do go beyond firewalls and secure servers though. The environment in which a website is built and maintained plays a role in security. Our choice of a .NET development environment initially stemmed out of a desire to create sophisticated database driven websites, and today allows us to maintain a well-managed, secure environment.
Spindustry Digital's Development History
Our original website developers were Visual Basic programmers and Access Database developers. Our first websites used Access as a backend database. There were not many web companies creating database driven websites 19 years ago. Our sites were built on the premise that the client needed the ability to make content changes to keep website information fresh. That was a novel idea in the late 90s and early 2000s.
Many different languages were introduced into the development environment – and many news ones still pop up today. Initially we did work in several languages, based on team members' experiences in .ASP, PHP, Cold Fusion and Java. We realized that would be a challenging framework to support long term. From various levels of expertise to server environments, it didn't make the most sense for our clients. As .NET became a more succinct and known development platform – and knowing Microsoft isn't going anywhere anytime soon – we decided to standardize our development process around .NET.
How is This More Secure?
Our technical resources speak the same language. This allows for more collaboration, a deeper knowledge of the tool set and more immediate and thorough troubleshooting. While we certainly get requests to support other technologies, we make the choice to provide the most comprehensive services we can in one stable, industry-trusted source. The result is a better, more secure product for our clients.
That also transitions to the hosting environment – we put websites built in the same language onto our servers. This minimizes the risk of needing to serve every language. As Microsoft continues to expand product offerings, they continue to make that environment more secure as well. We follow their best practices for optimization and security, which we can more easily and effectively do because we choose to know and support a particular development language really well.
Security Talk
If you'd like to talk about your website platform and see if your organization would benefit from our technical expertise, contact us. We'll gladly listen to the challenges you face today and discuss how we create a secure environment for web applications.