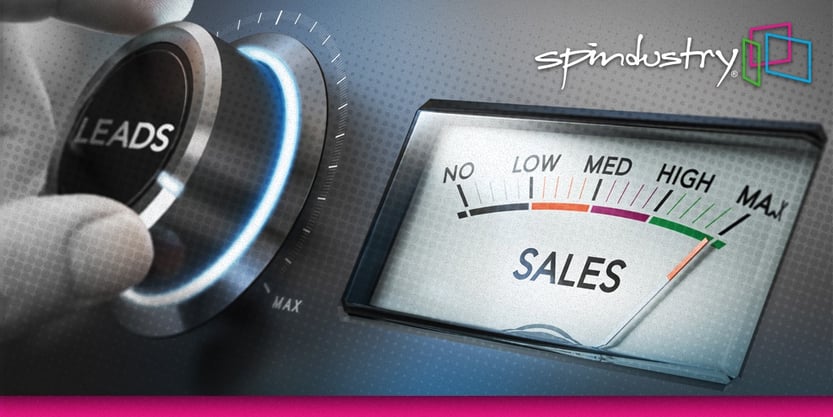 As a growing manufacturer or distributor, you should be constantly seeking new leads. Generating quality leads may drive sales directly with end consumers of your products, or you can share these leads with your dealers, reps or other sales channel partners.
Here are some interesting tactics to get you started fishing in the sea of opportunity.
Optimize your website all the time.
Your company website and online store are the gateway to your business. Even if customers and prospects know about your business and its products, it's highly likely they will want to visit your website. Today, most visitors turn to search engines—likely Google—to search for your business by name or the description of your products. Search engine optimization (SEO) is the science behind making sure that the search engines find your website and index its content properly and in a timely manner. It's critically important that you hire a skilled employee to keep this ongoing work up-to-date or outsource this effort to an organization that can. Count on the fact that your competitors will get this right – so you must also keep up on SEO to avoid missing out.
Create content that's valuable to your prospective buyers and current customers.
Purchasing managers and buyers frequently spend their time sourcing equipment on the Internet, so your business needs to share educational and informational content online. You need to create content that addresses a full range of buyer questions across the procurement spectrum. From discovery through education, product selection, purchasing process and after sale maintenance, your business should be creating content that addresses these questions. This kind of content can include articles, blogs, case studies, research reports, reviews, videos, whitepapers and more. Be sure to offer content that is valuable to both current customers and prospective buyers of your products.
Have one or two calls-to-action on every page of your website.
You've done all the hard work to attract visitors to your website, now make sure you're giving them a clear next step. What do you want them to do? Remember, the goal of your website should be to inform and engage. If your products aren't a good fit for them, they should see this quickly and move on. If, however, your products are right for them, you want to engage them. Collect qualified leads for your internal sales team or external sales channel partners so they can handle the next step. If your business sells equipment online, then driving visitors to buy through your online store is a perfect alternative. You can add new customers to your lead list for further interaction and sales opportunity.
Tailored email campaigns are powerful triggers.
Your prospects will take time to read a well-written email that speaks their language and addresses their unique needs. Using email, you can more easily customize content to a focused audience. Don't be too salesy—at least not in every email. It's okay to offer a buying opportunity through a discount or promotion, but being too aggressive with this tactic will drive people away and they'll opt out of your future emails. Once someone has opted out of an email program, it's extremely difficult to ever get them back.
Create a powerful online paid search campaign.
One of the best methods to attract and capture new leads is through a well-designed and executed online paid search campaign. Like SEO, ad campaigns can help draw people to your website. Even better, you can feature your business or product at the very top of search results by outbidding competitors. There's a lot of complexity in online search programs, so find an expert to help you. We've seen companies dabble with paid search on their own, and they always miss opportunities and blow budget needlessly. With the right plan in place, imagine having your product display even when the online visitor, who needs your equipment, knows nothing about your company. Imagine the value of having your company show up when someone searches for your competitor. Best of all, you'll only pay for this kind of advertising when online visitors click on your ad. This is powerful marketing—and it's all completely measurable. Take a look at our free AdWords ROI Calculator to see how Paid Search could increase your ROI.
Generating new quality leads is imperative for your business. As a manufacturer or distributor, you can't afford to miss these opportunities to gain leads.
Ready to get started now? Contact us for a consultation.
To celebrate National Manufacturing Day, Michael and I are giving away free copies of our book throughout October. Order your free copy of Run Grow Transform, a manufacturer's guide to digital marketing.
Spindustry is a modern business agencyTM based in Des Moines, Iowa, and works with manufacturers and distributors seeking more leads, better connections and increasing sales.