Get a jump start on your holiday shopping. The Spindustry team loves giving and receiving great tech gifts. Just in time for your Black Friday and Cyber Monday shopping, we've got a list of the best of the best.
Gift #3: For the prepper: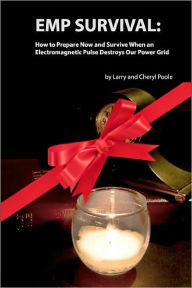 A little light reading... EMP Survival: How to Prepare Now and Survive, When an Electromagnetic Pulse Destroys Our Power Grid. Learn about the risk of a widespread power outage from an EMP attack, and how to prepare.
Watch for 5 more days of tech gift tips!
Need to catch up? Here's the rest of the list: