With the holiday season quickly approaching, we know you're probably thinking about gifts to buy and likely still unsure where to start. We've created the perfect mix of tech gifts for everyone on your list.
For the mover and shaker:
Smartphone lovers can agree that nothing is more frustrating than when you are on the go and your device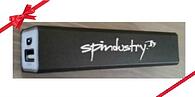 runs out of juice right when you need to make an important call or send a quick text. Enter the solution to those battery woes – a mobile charging bank. This small lipstick-sized charger supports many smartphones devices, including Apple and Android products, and comes with a small USB cord to use with your new charger. Stick this in your purse, briefcase or coat pocket to have a new supply of battery life at your fingertips.
For the fitness enthusiast:
For many who enjoy staying active, tracking the work and sweat you put in daily is important. The UP3, a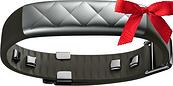 new product from Jawbone, is a water resistant total health tracker, complete with a Heart Health Sensor that has the ability to measure your resting heart rate. Your workouts are tracked and your sleep is monitored, which allows the device to wake you up at the best part of your sleep cycle, leaving you bright-eyed and bushy tailed. You can log what you eat and set personal goals daily. Check out all the features of the latest in fitness technology.
For the avid streamer:
Is there someone on your list who can't seem to get enough of Netflix or Hulu Plus? Google Chromecast is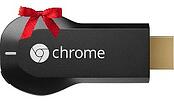 their inexpensive ticket to viewing all of their favorite shows and movies on TV. With your phone or tablet as your "remote," this streaming device is compatible with over 30 apps, like Netflix, YouTube, HBO Go, Hulu Plus, ESPN and Pandora. You can also stream a Chrome browser tab from your laptop. The incentive to buy it this holiday season? You can receive two months free of Hulu Plus when you purchase and activate this device before December 31.
For the sentimental photo lover:
Are you looking to get someone on your list a one-of-a-kind gift that marks a memory you shared together?

This customizable watch lets you connect with your Instagram or Facebook account to find the perfect photo to make the watch face. You can also tailor the colors used for the band and watch arms. Give your loved one a unique and functional gift!
For the adventurer:
GoPro is entering its tenth year of selling video recorders that give users a firsthand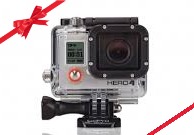 account of the adventure they are embarking on, whether they're racing down the slopes or catching the big wave. Their latest technology, the HERO4 Silver, is GoPro's first with built-in touch display. This device also connects with built-in WiFi and Bluetooth, which allows you to connect with your GoPro app and smart remote.
For the time traveler:
Plug in the Flux Capacitor Car Charger and you are ready to travel back in time. Well, not exactly, but you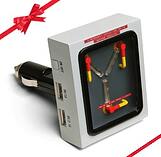 can charge your devices with the two USB charging ports and the light pattern that will soon appear. Pick up this stocking stuffer for your favorite Back to the Future buff and empower them on their search for Marty and the Flux Capacitor.
For the energy saver:
With constant innovation in the smartphone market, there's always something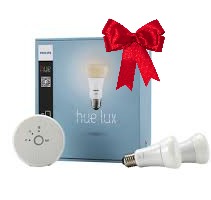 new to pine over. This innovative gift will please anyone on your list who likes to have the power to control their home energy output from their device. The Philips Hue Lux LED Personal Wireless Lighting Starter Kit comes with everything you need to sync your lighting to your phone. You can turn your lights on, off and even dim them when needed. Gone are the days of having to run back home because you thought you left a light on!
For the on-the-go photographer:
For many smartphone users, their device doubles as a camera to capture their favorite moments.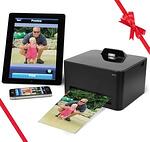 Rather than having to upload those pictures to a website to print or emailing them to yourself, enter the wireless photo printer. This device prints 4" x 6" photos sent from your iPhone, iPad or Android device. Give this to the family photographer on your list!
For the gamer:
For those who weren't earlier adopters of the PlayStation 4 or Xbox One,
now is the time to consider upgrading. Initial system bugs have been fixed and lots more games exist today. Additionally, many retailers will offer deep discounts to move the system into more households. Those savings mean you can pick up an extra game or controller for your video game fan.