If you've been dabbling in paid social ads, it's likely you have purchased them on Facebook. For most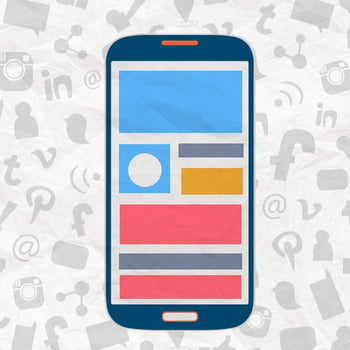 organizations, this is the best way to start because of the potential audience size. However, it's not the only social channel with a paid platform that can help you reach your target audience. Your ad objective and audience's non-paid participation on a social platform should guide where you spend your ad dollars. Here are a few reasons to consider LinkedIn, Instagram and YouTube advertising.
Professional Mindset
LinkedIn has borrowed a similar advertising script from Facebook by offering extensive demographic targeting options. While it's not quite as robust as Facebook's platform, it does allow advertisers to target by job title, industry, company size and other criteria. LinkedIn is a great option when your ads are focused on business-related objectives. The mindset of someone interacting with their LinkedIn account is different than when they are on Facebook. With 345 million members worldwide, LinkedIn is a viable option for:
Promoting products and services
Recruiting
Inviting people to webinars or asking them to take a survey
A Picture is Worth a Thousand Words
There's power in using visual content, as the brain can process visual information 60,000 times faster than it takes to process text. There's simply higher engagement levels when visuals are used to support content or in place of it. This makes Instagram an intriguing option for advertising. Also, while other platforms do offer a few ways to integrate ads into feeds, Instagram ads fit seamlessly into a visitor's feed. The ads are stamped with "Sponsored" in the upper right corner, but otherwise appear exactly the same as other posts. If you've done your job correctly by creating a visual that really resonates with your target audience, they may not even notice or care that it's an ad. With an audience of more than 300 million, Instagram is a viable option for:
Consumable products
Non-profits
Destinations (hotels, resorts, parks)
Tell Your Story
While all digital assets cost something to create, in terms of resource time and dollars, video is not a cheap property. The potential power of a video – combining the best of all worlds with visuals, voice and action – is substantial. That's why investing in YouTube advertising has big ROI opportunity. You can strategically place calls-to-action throughout the video to give viewers that critical next step action. YouTube has similar targeting options like other social channels; however, it has an audience of more than 1 billion users. Video is useful for every industry. Video ads can focus on:
Demonstrating your product or how to maintain it
Featuring customer testimonials
Explaining your services
It's important to note that social channels tend to change up the rules and functionality often. How a platform and its advertising options work today probably won't be exactly how it works tomorrow. As these companies compete for more advertising dollars – to justify their existence and satisfy stakeholders – it's likely they'll offer more targeting options but with more rules to follow. Continue to explore various channels to find and connect with your target audience.
There are lots of social channels that exist today. Download our fast facts and helpful tips about popular social media channels to help you effectively use each one.
Interested in more posts about social media advertising? Check out: