Event agencies have spent decades helping the brands they represent create an everlasting impressionwith consumers. Before the creation of social media or worldwide adoption of the internet, agencies were fostering new relationships and deepening brand loyalty by letting consumers sample products and take home branded schwag. The same general concept is still happening today, but digital technology is further supporting those efforts. And behind the scenes, digital technology is helping agencies track and report the results of these efforts.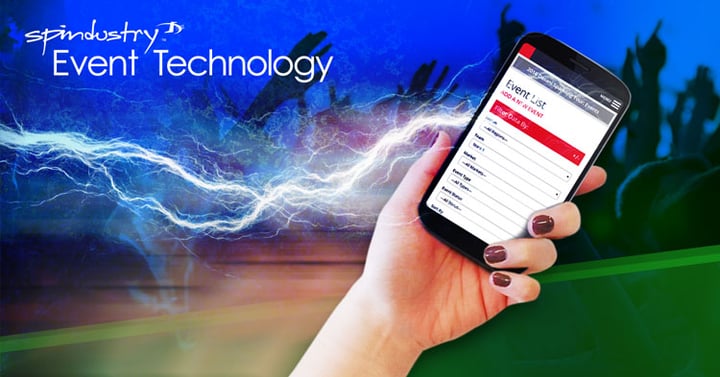 Spindustry has long supported event marketers with event management software that helps agencies be more efficient and productive. Here are a few key benefits of using our software.
Store consistent & accurate data
You've heard the phrase garbage in and garbage out. That's a challenge many experiential agencies faced tracking event data in spreadsheets or early software systems. If a region manager or brand ambassador accidentally wrote "25" to populate the city field or "Des Moines" to document the number of samples handed out, that erroneous data likely stayed that way for a long time. With intelligent logic to ensure a number is entered for number of samples or a drop down of pre-populated cities, the chances for error are minimized. We've helped many agencies analyze the information they collect and guided them on how to standardize fields so consistent and accurate data is used for their program.
Save time & effort
Similar to the first benefit, an agency can save significant time with standardized fields of information and by smartly sharing appropriate data amongst several tours so they don't have to re-enter data. Also, having all relevant program data in one location saves time and effort. From organizing teams to managing assets, storing contract documents, capturing post-event information and pulling results, our event management software handles it all.
Collect real time data
Many agencies who were using digital platforms to collect event data in the early 2000s didn't have the benefit of providing smartphones to all of their brand ambassadors. Thus, they had to rely on those ambassadors to collect event information and recap hours later, once they were able to get in front of a desktop computer. However, now that mobile devices are commonplace, ambassadors have the opportunity to recap as soon as the event is finished. Our responsive-designed software allows brand ambassadors to easily and quickly enter that information, as well as conveniently check the event calendar for details on their next event.
Focus on the experience
For the time and money spent executing sampling tours, on premise activations and other live events, the biggest impact a program can have is giving consumers a memorable experience. Program managers and brand ambassadors will have more time to focus on the experience by utilizing an event management platform that meets all of their data needs. Clients will be pleased with the results you and your agency can provide to them because of this. Clients will also be happy with the available output reporting you can pull from our event management software. It's a win-win-win: for the consumers, your client and your agency.
You can now see Spindustry's event management software in action. Request a demo today.