The time for adopting a responsive design for digital assets has come and gone – but is it still on your company's back burner project list? Mobile-optimization is a high priority issue you need to address. Here's why responsive needs to be the next project your team tackles.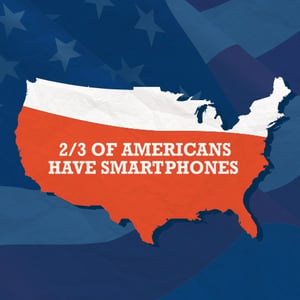 Almost two-thirds of Americans own a smartphone that accesses the web. 60% of all Internet use is now on mobile devices. Mobile adoption is here to stay. Can you afford to turn away those customers?
It's not just the company website that needs to be responsive. Emails and blogs need to work in the mobile environment too. Mobile email is expected to account for 15-70% of all email opens. Where do you open your email?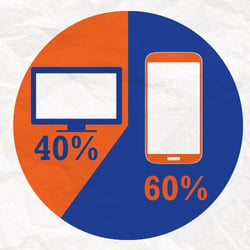 Also, 46% of people read blogs more than once a day. Many companies use a blog to share important and relevant product and service information. Are you fine with excluding your target audience trying to access the blog from a mobile device?
Web designers and developers should now be well-versed in responsive structure. Sites are generally built the same way, whether or not responsive will be addressed. The key step is the last one – applying the right styles for mobile. Not all designs can be easily adapted into responsive. That's why web design has been moving toward flat, clean and minimalist layouts – it more smoothly transitions to the responsive era of development.
In the past, stakeholders were hesitant to approve additional budget for that mobile design work because there wasn't a clear answer on ROI. The stats above clearly indicate the potential for lost business by ignoring mobile-friendliness.
Have questions about the most effective way to optimize for mobile? Contact us to schedule a time to talk with our design experts about responsive design.