In our work with manufacturers, we see a lot of the challenges facing today's manufacturing and distribution companies. We dive into the key issues that we see on a consistent basis in our four part blog series.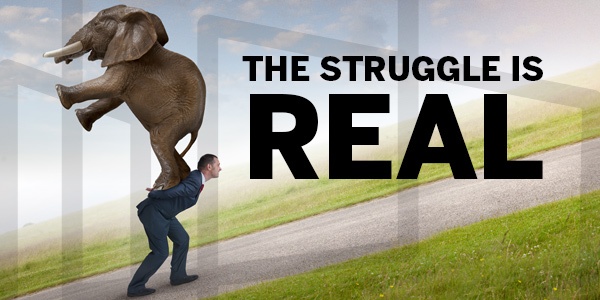 We cannot find enough qualified employees.
We hear this complaint almost daily. There's work to be done but not enough people to make it all happen. Today, finding qualified employees is a big challenge for most companies. The reality is that most of the qualified people are working elsewhere. If you're advertising in traditional ways for new employees, you're probably only reaching about 10 percent the available workforce. Using the right digital channels, and importantly, the right messaging, manufacturers tap into the larger audience of people who are not looking for a new job, but would consider a change if it were the right fit. Here are a few examples of what we've used to help attract great new employees.
It's amazing how focused you can make your job postings work. You can target specific demographics by zip code, companies and particular job titles. If this makes you uncomfortable, just know that your competitors are likely using the same tools. One trick we've seen work is targeting the spouses and significant others of certain job titles. We've learned that sometimes they're the ones who tend to push their partner into pursuing a better job opportunity.
"Day in the Life" Online Journals
We've used this approach on several occasions to attract newer employees, like recent high school and college graduates, because it gives them a glimpse into what it's really like to work for a company and what activities are involved in a typical work day. Building online journals can be done in a variety of ways. We've used blogs and videos for external recruiting and journal-type entries for internal recruiting.
The concept of an intranet, an organization's online communication tool with employees, has been around for a long time, yet few manufacturers actually get it right. Many have launched something in an effort to be modern, but the reality is the information is poorly organized, often out of date and few employees even use it. When our clients deploy a really solid intranet, built from the employee's perspective – not from a manual or an executive's perspective – it's a powerful tool to stay connected to your team and to keep them highly engaged in your business. Those are the employees who never want to leave.
Read the Series
This post is a part of a four part series on digital marketing challenges facing manufacturers. Be sure to check out each post.
If you'd like help tackling these problems facing your business today, please contact our team.