In our work with manufacturers, we see a lot of the challenges facing today's manufacturing and distribution companies. We dive into the key issues that we see on a consistent basis in our four part blog series.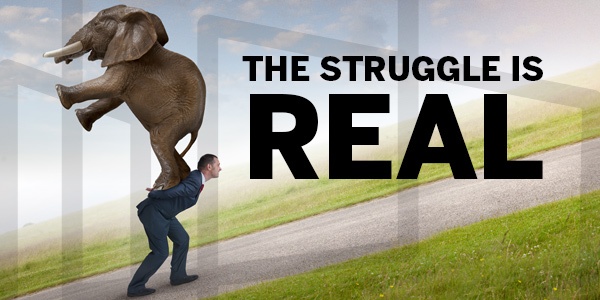 We desire to attract direct business without upsetting sales channel partners.
We see this scenario all the time. Long established manufacturers, which have relied on sales channel partners to generate demand for their product, now want a piece of the end consumers' business directly. The margins on this business are obviously much higher. Of course, the inherent risk of going after business directly is alienating the very people that generate much of the business today.
I've personally seen business owners agonize over how to keep their sales partners happy while accessing untapped business. So, how can manufacturers make this work? Here are a few ideas we've seen in our work with clients.
One approach that is easy to use – and garners lots of praise from sales channel partners – is using the online world to generate leads and then turn those opportunities over to the sales channel partners to handle. The advantage is that it's a win-win solution. Ultimately, the manufacturer should get more business and the channel gets rewarded with more financial compensation. The downsides to this method are significant reliance on the channel to do its job and sell your products rather than a competing brand (we see that happen a lot too), and the manufacturer misses out on the higher margin of direct sales.
Pay a Spiff/Reduced Compensation
We often see manufacturers generate new direct business by creating well-designed e-commerce experiences, social media engagement and email communication with end consumers – details often collected via warranty registration contact information. To keep channel partners happy, the manufacturer simply sends some kind of partial financial bonus for the order. Usually, the spiff goes to the dealer based on territory or industry, but can be handled in a variety of ways. The advantage of handling direct business in this way is that the dealer is less threatened by the manufacturer's marketing initiatives and the net margin to the manufacturer is higher, even with the payout.
We've seen some manufacturers of equipment offer to sell parts directly to end consumers. This approach takes the burden of handling typically smaller parts orders away from the channel, but in aggregate gives the manufacturer a nice block of high margin business. Selling parts to consumers allows the manufacturer to begin building a relationship with the consumer, making it possible to potentially expand sales of other items or larger equipment down the road.
Selling only parts to customers has been met with mixed results. In some cases, we've seen praise from the channel because they don't want to handle the complexity of parts orders, along with the returns and frustration that is often endured from incorrect order fulfillment. In other situations, we've seen channel partners become very wary of their suppliers getting into any relationship with their customers.
Sell into Uncovered or Underserved Markets
This is an easy opportunity for manufacturers who have gaps in their geographical or specific product range sales coverage – or have lackluster channel partners in a market. In this scenario, the manufacturer invests in online sales and marketing initiatives that target these gaps in coverage.
Perhaps there's great sales coverage in the East and Midwest, but the West remains wide open to new opportunities. There's just no one to cover the area. Build online sales tools to reach that market directly. With well-executed and highly targeted digital marketing, you can focus your efforts on key target prospects down to the zip code. The big advantage to this path of direct sales is that no one is bothered by the manufacturer's efforts. They are simply going where no one has gone, at least not successfully, before.
Read the Series
This post is a part of a four part series on digital marketing challenges facing manufacturers. Be sure to check out each post.
If you'd like help tackling these problems facing your business today, please contact our team.