Big data is a buzz phrase that basically means taking data from one source and connecting it to another. In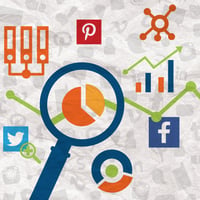 many instances, consumer demographic data is connected with sales data. Understanding this connection allows a business to model their next consumer based on a current customer.
Take this example: Ted Smith bought 10 widgets. We know Ted is 35 years old, male, lives in a 3-bedroom house and makes $85k annually. It's a good bet that his demographically similar neighbor is an ideal potential consumer of widgets. The widget factory can market heavily to Ted's neighbor, with a greater potential ROI than marketing to an unknown consumer.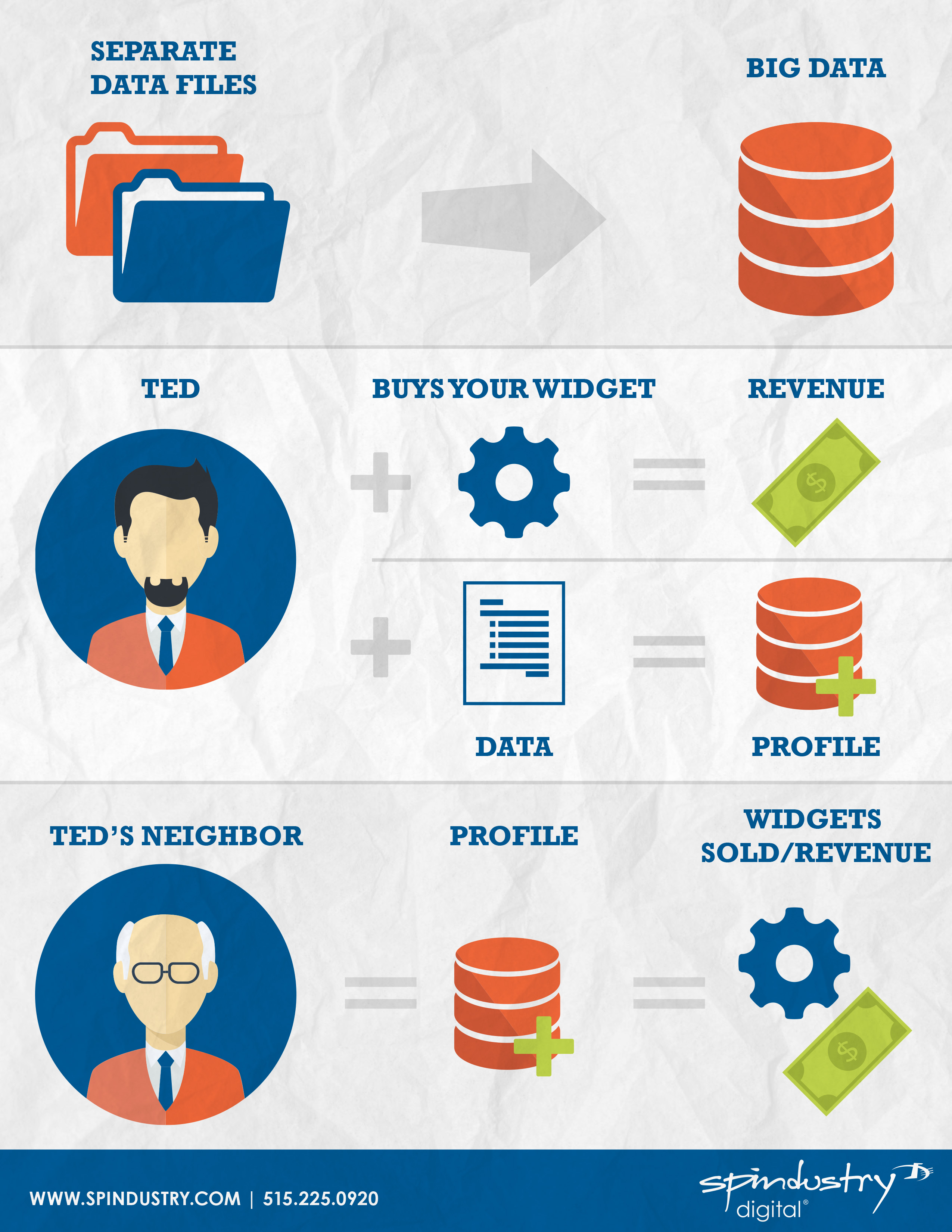 How is big data used in social media?
Social media offers many data sources for connection – and not just the demographic data readily available such as age, gender, location, employment, family and relationship status. A bigger opportunity exists in understanding interest affinities and mindset.
Think of all the businesses and people you follow on social media. It says something about your interests and needs. Also consider everything you post on social channels. It gives a good indication of who you are as a person and what you like to consume.
Given the sophisticated tools available, analysts can collect user data and mine the text for patterns. Look at this great infographic about what women want based on their tweets.
How do I use big data in social media?
This is dependent on your business objective. Connecting Facebook and Twitter audiences could give you a broader understanding of your consumer's interests. By analyzing the text in their posts, could you get a glimpse of the type of content they're interested in and when they're actively engaging?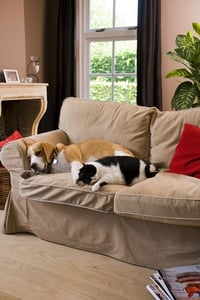 You can also use meta data to widen the dimensions of the social media data you collect. For example, if you post the picture to the right on Facebook, you could add the supplemental information – meta data – like window, cat, dog, daylight and red pillow. Once you get enough data on picture engagements, you may see a pattern emerge that pictures with red pillows get the most likes. Yes, this stuff really happens.
Using big data in social media
Now that you know how big data and social media can offer a goldmine of information to you, you might be asking yourself: Is my company big enough to consider using it, or should I wait until my company is larger?
The answers to these questions are yes and start now. Even if you don't have a large social media presence to learn a lot from yet, you can start planning for the future and collecting the data you'll need.
If you're unsure how to begin, contact us and we can provide the momentum you need.
Concerned about your current social media state of affairs? Our expert strategists can analyze and offer important tips to you.