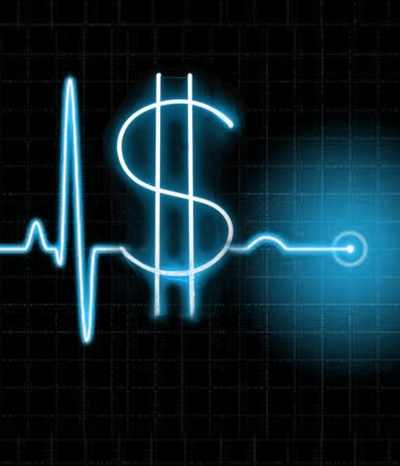 In the financial services industry, it is vitally important to be visible to potential customers at the exact moment they need something. Sometimes that means having brick-and-mortar locations conveniently located around your city – and sometimes that means being visible online, so they can find you from the comfort of their couch.
1. Stay up on the trends. As the financial services industry evolves and technology changes, your customers expect different things from you. When they're looking for a new bank, financial advisor, etc. they'll search for terms that are important to them, such as "banks with mobile check deposit." Keep up on the trends, and do consistent keyword research to make sure you use the words your customers use. Make sure you talk about your services in places on your website that matter to search engines. (Need an SEO checklist?)
2. Ensure your site is mobile-friendly. You might not think mobile-friendly sites are directly related to SEO, but the truth is that search engines like them. Research shows that when banking & finance users search for your site via mobile devices, 50% intend to purchase immediately or within a day. Don't miss out on that kind of opportunity by giving them a sub-par mobile experience.
3. Create a blog. You might be hesitant about giving away advice for free, but chances are, you're already doing it. When you have potential customers come into your office for a consultation, you likely give them a bit of free advice – and they may or may not end up becoming a customer and paying you for that advice. Include information like that on your blog and it will increase your visibility in search engines, as well as increasing your overall credibility. It's also a great place to showcase your excellent employees and customer service – a must in an industry that can easily become commoditized.
4. Get listed. Make sure you're included in local lists for your industry, such as chamber of commerce lists. Online lists are great, because they can link directly to your site. Also, claim your local "places" online – for example, Google+ locations are generally listed toward the top of the search results page.
5. Use SEO-friendly URLs. The text of your URL is one element that search engines use to gauge the value of your content. By including your name in the URL (which likely includes a word like "bank" or "financial") and using URLs with keywords instead of page ID numbers, you can tell search engines about the content of your website's page.
6. Encourage sharing. Content that's shared ends up getting more weight in search engine results. Start by creating useful content that people want – and will want to share. Help them share your content by putting social sharing buttons directly on your site. A great tool for this is www.addthis.com because you can set up an account and see aggregated statistics about which pages are shared the most.
How does your website stack up?