Do you work for THAT bank? You know the one – the only one on the block that hasn't figured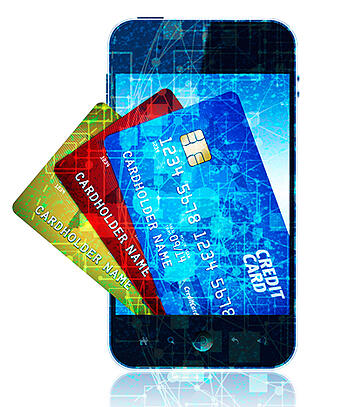 out mobile banking. With around 50% of smartphone owners using mobile banking services, there's still room to grab additional market share. You don't have to read a bunch of articles though to find out what mobile banking capabilities to consider. Best case – you ask your customers directly. If that's not realistic or timely, simply start by imagining their banking experience and what would help make it easier and convenient. We'll help you get started.
1. Empower them to design their own mobile banking experience. Some customers want to be notified via email or text when money is withdrawn from their account. Others want to go paperless and receive statements in their inbox. Others may want more guidance, advice or special services. Collect information about customers' financial goals. What if a customer who's saving for a new car received a text notification when you're offering a special rate? Give applicable, concise information to your customers.
2. Provide assurance that your mobile banking is secure. Describe high level the security measures you follow to ensure a safe online banking experience. Develop common terminology and visual cues that remind the customer of the security. Consider different safeguards and best practices, like requiring users to change their passwords regularly, requiring passwords to follow more secure standards (example: password must contain alphanumeric characters, an upper case letter and be at least eight characters long). Just as important, if there is a security issue, distribute information quickly, concisely, accurately and with clear instructions on how it will be resolved.
3. Develop convenient features. One of the most popular additions has been the "photo check deposit" that allows a customer to snap a photo of a check and submit via their online banking account. Think about the level of convenience that offers and how that can open a broader network of customers. It used to be common to bank in the same town you lived so that customers could easily get to the physical location to take care of their needs. That has changed and will continue to change as more features are offered online.
4. Most people carry their phones with them at all times but occasionally forget their wallet. That can be a frustrating realization when a customer is waiting in line to pay for their purchase, so allowing a customer's phone to be scanned and a transaction to occur is very convenient. Concerned that stores won't have the capability to scan a phone? As that technology becomes more easily attainable at a low cost, consider providing the necessary devices to the stores. A lost transaction is just that. The more convenient and reliable services a bank can offer, the more loyal the customer will become.
5. Create a unified message about mobile banking features on your website, since that is the place people will first look to find information. Make sure your website is optimized for mobile devices.

6. Social media sites should be promoting your new mobile features when they launch. It's a great way to catch "small screeners" in their natural habitat.

It's not too late to get on the mobile banking train. In fact – the future of your bank may depend on it.