Customer data is the biggest asset you have. Use it wisely – but use it! Email campaigns are cost effective, easy to measure and get proven results.
Suffice it to say: Financial services companies have not done a great job leveraging the power of email marketing. Direct mail? They've got it down pat. Agent channels are still going strong. Internet-only companies are the latest trend. But the lowly email is being overlooked.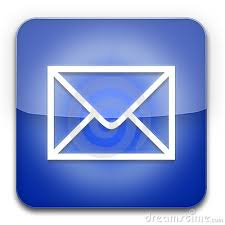 According to a recent study, the average open rate for email is about 19% across all industries. Financial services companies' open rate is around 22%, which is a very good return on investment – especially considering how cheap it is to send email.
Why the neglect of this very popular channel? One likely culprit is the management of the huge databases that accompany most financial services companies. Having a database of 500 or even 1,500 is one thing – but when your database is comprised of 300,000 records and it's a diverse set of people with a ton of different needs, then your life as a database manager becomes more complicated. Sorting all those people into categories can be a daunting prospect.
Another reason companies are shy about emailing prospects is the dreaded "compliance" issue. Getting a paragraph of copy from a writer to a prospective customer is sometimes painfully slow. There's a process that must be followed to make sure that every word is correct. And that can vary state-by-state.
Here are some concrete steps financial services companies can take NOW to make sure everything's up to snuff when starting an email marketing program.
Start getting customer email addresses from the very beginning of the transactional relationship. Ensure all forms, databases and websites have "email address" as an available field.

Instruct your staff to extract email addresses from customers in the course of doing business. Offer to email bank statements, receipts, documents or other correspondence that you legally are allowed to send. Just offering a service such as "emailed statements" or "going green" might be enough for people to give you their email address. This is called a "value exchange."

Spend time segmenting data – it will pay off in the long run. Start with simple segmentation like product categories (Life insurance or Property/Casualty? Online buyer or represented by an agent?) You could also sort by risk factors like age and credit score.

Get a member of the compliance team to spend time with the marketing team. Sometimes, it's all about understanding the goal of the email campaign. Compliance's job is to save the company from regulatory headaches down the road. It's mutually beneficial to do it right, because if your email campaign creates a big mess, then that's not helping anyone.

Once you get someone's email address, find a reason to use it soon. Sitting on three-year-old data that's never been used creates an unusable database quicker than you can say "CAN-SPAM." (Link: http://www.business.ftc.gov/documents/bus61-can-spam-act-compliance-guide-business)
If done right, email can deliver sales information in a customized way – that makes each person feel like a valued customer. Let us know if we can help. We'd be happy to take a look at your database and recommend a solution.