There's something kind of fascinating about the selfie. The premise of it has always been the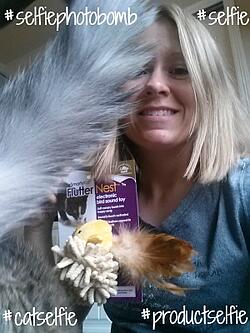 same: a simple picture to capture a moment. It continues to transition from being something of personal value to authentic promotional value. Here are a few tidbits about the selfie.
It was added to the 2014 Merriam-Webster Collegiate Dictionary and is defined as "an image of oneself taken by oneself using a digital camera especially for posting on social networks."
A quick search on Instagram shows there are 142,050,584 posts with the hashtag #selfie. Other selfie-like hashtags include: #selfies, #selfiesunday, #selfienation, #selfietime, and #selfiesaturday, all with more than 1,000,000 posts.
The concept of the selfie isn't new. Just look at The 29 Greatest Selfies of All Time list from Huffington Post and you'll see selfies from Jackie Kennedy, Hunter Thompson, George Harrison and Robert Cornelius (with possibly the oldest selfie ever captured).
Ellen DeGeneres took one of the most famous selfies at the Oscars using a Samsung phone. That single photo, tweeted out by DeGeneres, netted Samsung between $800 million and $1 billion. Say what? There's no magic formula yet for calculating an exact dollar value of a selfie. Most try to equate it to the dollar value of paying an actor or celebrity for say a TV commercial by the exposure that the selfie receives. This includes the number of times it was viewed, liked, shared or commented on.

We've collected several interesting takes on how integrating selfies into your marketing program can grow your business.
The way in which people use social media keeps evolving. The selfie is one example where studying how and why people use it is of benefit to your marketing efforts. Companies are continuing to show the more "human side" of their business and working to engage with customers on a more personal level. This is just one opportunity to do that.
So for full disclosure, the image above is my selfie, with my cat, a SmartyKat toy and several applicable hashtags. SmartyKat doesn't have Instagram, last posted to Twitter three years ago, but does some active posting on Facebook. Here's a tip SmartyKat - by looking at sheer volume of posts with cat in the hashtag, start a campaign asking customers to share selfies, with their cat and their favorite SmartyKat toy. To engage with customers, give shout outs to fun and interesting photos. Like how my cat and I should win for best #selfiephotobomb by a feline, right?
We'd ask you to comment on your favorite selfie backdrop or selfie promotions you've participated in but we're guessing most won't fess up to it. Instead we'll ask: has your business used selfies for promotions?