Social Media has been around for a while now – and is probably one of the most heralded and over-analyzed subject around. As part of our Inbound Marketing series, this post will focus on a few important aspects of social media programs and give our advice on how to best use the time and resources you have to be successful.
Which Platforms to Use?
First and foremost – don't worry about the entire world of social media platforms. Do a little research and find out which network your audience is using. The demographics of the social networks sometimes will give clues as to which might be the most effective with your customers. For example, if you have a highly visual product that is geared toward young men – YouTube would be a natural choice. If your product is geared more toward women – Facebook or Pinterest would probably be in the mix.
Once the networks are up and running, do a spot-check now and then to make sure they're still growing and meeting the needs of your audience. Then, measure the results you're seeing.
What you should be measuring?
• Quality vs. quantity: The numbers of fans or followers you're able to accumulate is not as important as the quality of fans you have. If you're selling tractors and your fan base is a bunch of housewives from the city, then there's something seriously wrong.
• Engagement is really the gold standard in social media success. Connecting with fans and getting their feedback via mentions and retweets on Twitter (for example) are better than just mindlessly gaining followers. Social media platforms are built around creating dialogue, so once you create engaging posts, increased traffic and fans will follow.
• Traffic/views: Some social media tools have built-in analytics that measure how many people have interacted with the content. Aim for a steady increase in traffic over time.
• Demographics: Ideally, the content on your website is attracting the right demographic visitors. The only way to tell is to observe the demographics of the site visitors using Facebook Insights and Google Analytics. If you notice readership trends are down for your targeted demographics, then perhaps tweaking the content (or the social networks you're using) would help.

• Referral traffic: Whether you are trying to prove the ROI of your social media platforms to your boss or trying to figure out which platforms to cut loose, measuring referral traffic is important. The data in Google Analytics and other tools like HubSpot can help uncover these data nuggets.
Why visuals are important: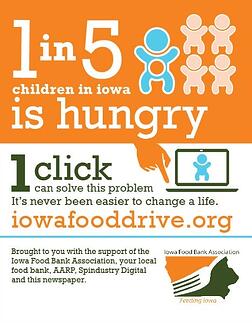 67% of Americans are visual learners, so be sure to include visuals which accompany text. People have increasingly short attention spans; so keep their attention a little longer by giving them something to share with their friends that is quick and easy to comprehend. Infographics and photos are perfect examples of sharable content that can help visual learners absorb your content more easily.
How to increase interaction:

Advertising on social networks is a rather new – but an increasingly important – part of the social media mix. For example, a typical digital banner only reaches 27% of the people it's intended for, while Facebook ads typically reach more than 90% of the intended recipients.
Facebook has intentionally decreased the organic reach of posts so only 6% of your fans see your posts in their newsfeed. That is why Facebook advertising has become an essential component of this particular channel.
Twitter, Pinterest and YouTube also have advertising platforms in operation and Instagram is working to roll one out soon. Advertising is especially effective when launching a social media campaign or when you have something special going on – like a big milestone anniversary or a huge sale.
This is the last post in a series on Inbound Marketing. Here are links to the other posts in the series: