Most websites are not performing well, according to the experts at Marketing Grader. Their analysis shows that 72% of websites receive a failing grade of 59 or lower (out of a possible score of 100). Is your company's website among the ones that don't make the cut? Here are 14 common website pitfalls and how to fix the problems.
Pitfall #1: Trying to be everything to everyone
Solution: Your company does something specific and does it well. Tell that story. Speak directly to your target audience and forget the rest.
Pitfall #2: Trying to do too much
Solution: Segment your content, and let people select which "track" of information they'd like to follow based on which audience group they fall under, their stage in the purchase process, etc.
Pitfall #3: Cluttered design
Solution: Simplify your website, so visitors can get the information they need and move on to the next step.
Pitfall #4: The wrong content
Solution: Publish valuable content that interests your clients, and do it often. Provide good resources for your visitors.
Pitfall #5: Old content
Solution: Provide updated content to show you're an industry leader, and do it often – fresh content matters to search engines. Use blog posts to keep content fresh without re-doing your full website content every week.
82% of marketers who blog on a daily basis acquired a customer using their blog. Even if you decreased that to monthly blogging, 57% acquired a customer via the blog. (Source)
Pitfall #6: Talking like a corporate robot
Solution: Forget the internal industry jargon. Write as if you were talking to a customer face-to-face.
Pitfall #7: Too many cutesy, catchy words
Solution: Speak clearly & answer what the client is really asking: "What can you do for me?"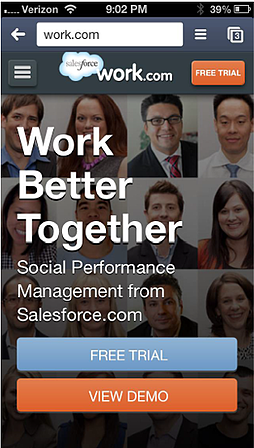 Pitfall #8: Ignoring mobile
Solution: 55% of purchase-related conversions occur within one hour of initial mobile search. (Source) How does your mobile site look and work?
62% of companies that designed a website specifically for mobile had increased sales. (Source)
Pitfall #9: Annoying your visitors
Solution: Don't interrupt with overload of pop-ups and ads. Does this improve the experience or distract?
Pitfall #10: Hiding from search engines
Solution: Use SEO best practices – if search engines can't find the site, potential customers can't either. Read more in this blog post, but in the meantime, here's a quick checklist:
Target 10 keywords
Title tag
Meta description
Alt tag
Body text
Pitfall #11: Writing for search engines only
Solution: Search engines favor enticing content written for real people. Is the content is useful and worthy of sharing? Add sharing buttons on the site to make it easy for people to share it.
Pitfall #12: Omitting clear calls-to-action
Solution: Use clear and compelling calls to action to gain inbound leads. Think about where the visitor is in the purchase process when they're looking at a particular page. Provide a couple CTA buttons on a page – for example, one to "buy now" and another to "learn more" before purchasing.
Pitfall #13: Not setting goals for the site
Solution: What is the goal at the end of the day? More sales? More leads? Create SMART goals for your website that support your overall business goals.
Pitfall #14: Not measuring the site's performance
Solution: What's working? What's not, and how should it change? If you don't know the benchmarks, you don't know when something abnormal (good or bad) is happening. This crucial data is needed to make solid business decisions based on numbers – not a hunch.
Check out the rest of this series: