Spindustry recently held an Inbound Marketing event during Hubspot's Inbound Marketing Week. We had some great clients come in to learn about this marketing discipline. Our team put together some great presentations with a ton of great information – so we wanted to share that with our readers.
This is the first post in a series on Inbound Marketing. Let's answer that question first: What is Inbound Marketing?
Traditional marketing (TV, radio, direct mail, advertisements) has been around for centuries. The old model involved serving up content in a rather direct way – basically interrupting what you're doing to listen to what someone else had to say. It worked very well for a long time, but people are radically changing the way they choose to receive information.
Enter, Inbound Marketing.
Inbound is a more passive form of marketing that involves providing people information in ways that they are likely to find it themselves. The central feature of inbound marketing is creating content that people want to read, and possibly even share with their friends.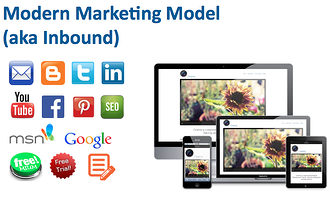 How does content affect marketing a product or service? Good question. The answer is all in how many people land on your website to become a potential lead. The more great content you share, the more likely it will be that people find the website, visit and possibly become a customer.
Owning Marketing Assets vs. Renting Space
In traditional marketing, every time an ad is purchased, it's essentially stuck in time and space. A $5,000 newspaper ad will indeed appear exactly where it's supposed to. But with decreasing newspaper subscriptions and people paying less attention to physical newspapers, that ad is a lot less likely to be seen than it was even ten years ago. And it's permanently gone, very soon. Off to the recycling bin it goes.
If that same $5,000 is spent on a blog or email campaign using inbound principles, the content is permanent and helping search engines find your website for years to come. Using good content tags on a post help categorize and optimize the content so that search engines find it more easily.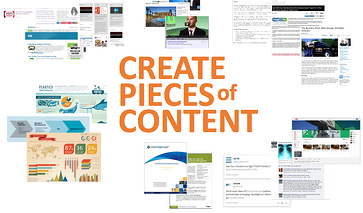 People who opt in to your content are also marketing assets. Let's say you have 1,000 Facebook friends and 1,000 Twitter followers and 1,000 people who have signed up for your email newsletter after reading content on your website. Each one of those people have taken an ACTION to keep track of your company. They are now marketing assets. The people who may have seen your ad in the paper? No one knows their names or whether they ever purchased anything. Poof! They're gone.
The essence of Inbound is to draw in customers who are choosing to find you. Make sure you're the one who has the most to say!
Be sure to read our other posts in this series on Inbound: The Content Consumer, Social Media Success, and Why Websites Fail.
Want to dig deeper about Inbound Marketing? Download our white paper.