Hacking, Heartbleed, Ransomware are all buzzwords making daily appearances in the news.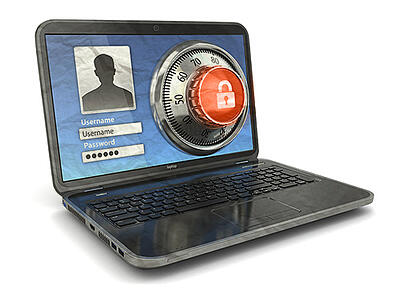 Data breaches seem to be happening with increasing regularity. It's creating panic – rightfully so – and making us all wonder if we can ever truly be safe on the Internet.
No matter how big the company or how sophisticated the IT department, here are 10 tips that all employees should employ to keep their corporate networks safe from harm.
1. Don't download things from social media. Social accounts are hacked all the time and then the program proceeds to spam all that person's friends.
2. Don't forward or share questionable links via email or on your social channels. The buck needs to stop with you. If you receive a questionable link, do not forward or share it.
3. If it looks like a scam, "Google" it before opening the link. Some scams are catalogued online and users typically share their bad experiences.
4. Have an in-house or contracted IT professional monitoring your servers for intrusions on a daily basis. Hundreds – if not thousands – of hacking attempts occur every day to servers and workstations around the world. An experienced IT staff will monitor, analyze and respond to any issues they see.
5. Ask before downloading free software. Many workers, especially in the digital service arena, rely on various third-party tools to do their job. Research (see #3 above) and discuss with your team which tools are needed and safe to download.
6. Home computers can affect work computers. If a home-based computer has a virus, it is possible to affect your workstation and network when you login remotely from home. Be just as diligent at home as in the office with anti-virus and malware prevention systems.
7. Do NOT use easy passwords that can easily be guessed or brute forced attacked. Twenty percent of all passwords are easily guessable: 11111, 12345, abcde, password, administrator, god (used by Network administrators).
8. Question everything that doesn't seem "right." This includes questionable links in emails, too-good-to-be-true offers, phone calls/emails from your company's CEO asking for login information and surveys asking "What software and hardware are used in your company?"
9. Keep your computer updated with the most recent patches. 160,000 new "zero day" malware programs are created every day. Zero day means that IT professionals have literally no time to fix the bug before they wreak havoc. Updates keep the hackers at bay and from ruining your day!
10. Never think "this can't happen to me." Many people were shocked by the 2013 Target data breach because it affected anyone who had shopped there (and a lot of people shop there).

Be prepared and be informed about your electronic world. Most data is vulnerable to attack. While companies likely have the best intentions, hackers don't.

While there's no 100% guarantee of safety, there are many ways to help minimize and prevent attacks and hacks. Education is the first and most important step. What tips would you add to our list?