What is a dealer channel portal? Essentially, it's a system to communicate information to a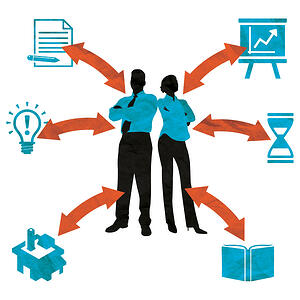 dealer network. While a broad definition is needed to surround everything it can be, it just doesn't explain the benefits it can bring to your network – and the organization as a whole.
In today's global economy, it's likely that you have a broad network of dealers based all around the world, especially those in the manufacturing and distribution industries. Even if the network is only a hundred miles apart – rules regulations, pricing, specials, distribution methods and a whole myriad of other business rules may be different for each individual dealer. The complexity of creating an effective network is daunting.
What will a dealer channel portal provide to a robust, modern dealer group?
1. Accessibility– An online portal is available 24/7. With tablets and mobile devices, downloading the latest, most accurate price sheet happens real time, not when the dealer can make it back into the office. An online system allows an organization a quick and efficient way of disseminating information so dealers can meet their goals and stay competitive.
2. Accuracy – Like getting the latest price sheet, a role-based system allows for certain information to be distributed to specific people. If the product distribution methods are different for reps in Florida vs. Alaska, they will each only see the information that pertains to them when they login.
3. Accountability – Tracking functionality allows you to verify which reps have clicked on the latest spec document and which haven't. There's a broad range of rules and requirements that can be built into a portal to ensure everyone is doing their job. Think expense reporting, lead management tracking and recording hours worked.
4. Adaptability – Each portal is different and should be custom-developed with best practices in mind. The portal solution chosen should fit your business processes and grow with you and adapt as business needs change. Collaboration is key. Finding a development partner with years of experience and a track record with building functional sites is essential.

Where to start?
A dealer channel portal can encompass a lot of functionality. Identifying bottlenecks in your current operations will guide your initial list of requirements for a portal. Then develop consistency in how everyone will access information and fix any immediate issues that can be streamlined with this online communication tool.
Don't feel like you're in this alone. Spindustry's business consultants will listen to your needs and challenges and provide strategic direction for your system.