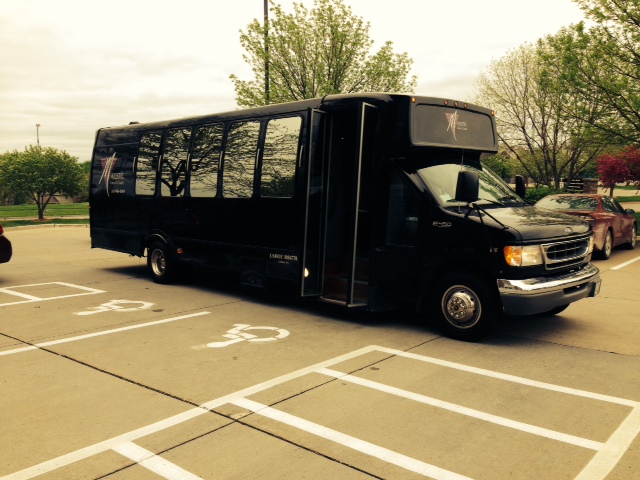 Some people are very organized, and have a set schedule for the day – a to-do list and an action plan. Others are more casual about organizing their time, and allow unscripted events to weave seamlessly into their day. But scheduling time for strategic planning – let alone just having time to think – can be difficult. That's why it's essential to remove the team from their daily grind to accomplish strategic planning goals.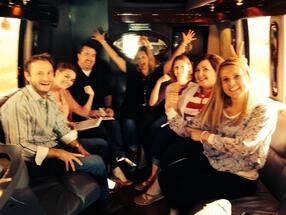 Recently, we hosted a road trip/planning session for our friends at LifeServe Blood Center. We got in a bus – aka "The Strategy Cab" at 8:30 a.m. and started driving. Destination: Fogo de Chão in Kansas City, which is about three hours away. On the way, our team got through a carefully planned agenda. But since we were in a non-traditional setting, it seemed more like fun than work. We had a lot of laughs along the way, but also, got some serious insights into their business and what their challenges are.
Now that we're back in the office, sorting through our notes and planning a follow-up session with LifeServe, the benefits of getting out of the office are clear.
Distractions are minimized for everyone. Just physically removing everyone from the office creates a healthy distance away from phones and computers – which allows the team to focus on the agenda.
Time is limited – so it becomes more valuable. Seven hours may seem like a really long time to be together – but when everyone knows that this is the only time we have to listen to one another and get the facts straight, everyone pays more attention and tries harder to get to the point.
The change of scenery is a mood lifter. Let's face it. Everyone is in a better mood when they are away from the daily grind and able to be part of something that is fun.
Camaraderie is tangible. When everyone is in a lighter mood, the planning session seems more like an open conversation amongst friends. It's easier (and faster) to build relationships when formality is not a part of the equation.
Creativity gets a boost. Many people have their best ideas when they are in unconventional settings. Add in a little laughter, some great food – and it's a winning combination.
Spindustry chose a "Strategy Cab" roadtrip for our off-site strategy session – but that's just one idea. Some other great places for offsite meetings are quirky boutique hotels, nature lodges or private homes. What's the best offsite meeting you've ever participated in? Leave a comment, we'd love to hear from you.