Change is on the horizon for a couple of our favorite social media platforms. Both Facebook and Twitter rolled out fresh layouts for their profiles, and it is just a matter of time before these changes will hit our accounts. Don't panic, we put together a list of items you should know ahead of time to get up to speed and prepared for the design transitions.
Facebook Business Pages: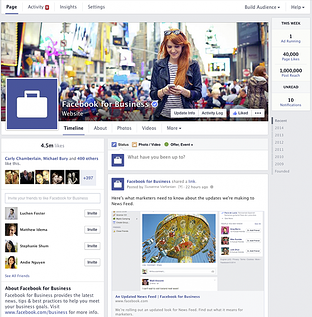 New Features:
If you hate toggling back and forth on the two-column format currently in place on Facebook's business pages, you'll love the new one-column layout!

Goodbye highlighted posts! Page posts will soon be a uniform size again.

You'll have easier access to key admin insights.

Fans will have easier access to business contact information.

Want to know what your competition is doing on Facebook? The new layout will provide you with better competitor spying data via your "Watch List". Just a heads up, Facebook admins will receive a notification whenever their page is added to a "Watch List"; however, they won't be able to see who it was that added their page.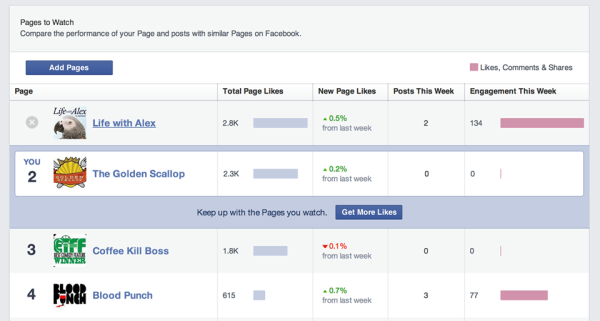 Downsides:
App tabs are getting the boot! Instead of the tabs being individually listed below your cover photo, you will need to select the "more tab" to view page apps or scroll down the page to view the app list on your left. In short, your apps will still be there, but they won't be as noticable.
New Dimensions:
Although it appears as if Facebook business page's profile picture and cover photo dimensions will stay the same, Facebook has yet to publicly release a statement on dimension alterations. Stay tuned and we will update you as soon as we hear any news!
Our Rating:


Overall I'm going to give this layout update a 3 out of 5. Reviving past features which seemed to work well demonstrates that Facebook is getting better at listening to what their users want. They made definite changes this time around, but nothing that really is a "wow" factor.
Twitter pages: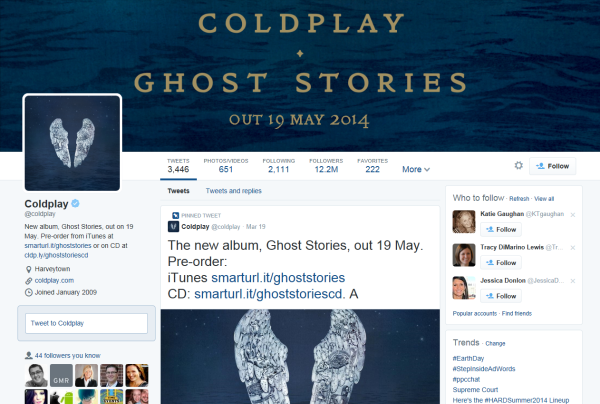 New Features:
It appears that Twitter stole some design tips from Facebook. With a larger profile picture and banner photo, Twitter's new layout looks eerily similar. Backdrop graphics from the old layout will soon be obsolete.

Twitter gets back to social media basics and reminds us of the importance of engagement with the addition of the "Best Tweets" feature. Best Tweets will promote content by increasing the text
size of your most engaging tweets.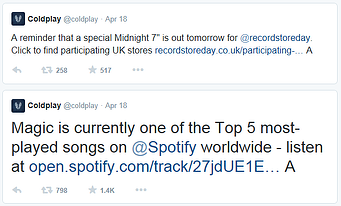 If you have an important tweet which you don't want getting shoved to the bottom of your page, Twitter's new layout allows you to simply pin the tweet to the top of the page. (Also similar to Facebook's Highlight feature)
Downsides:
The new layout does force businesses to relinquish some control to their users. Not everyone's view of your page will be the same. Users will have the ability to select different options (tweets, tweets with photos/videos, or tweets and replies) when viewing a profile.
New Dimensions:
Profile photo: 400 x 400

Banner photo: 1500 x 500
Our Rating:

The new Twitter layout receives a 4.5 out of 5 in my book. I absolutely love the new look (even if they did steal the layout from Facebook), and am pleased that they are simplifying the design real-estate for users. However, I am slightly concerned about the different viewing selections users have when visiting profiles.
Need help updating your social media channels?