Does your business identify with any of the following statements?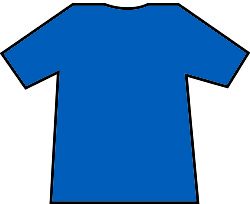 We have multiple pricing tiers for our products.
Our products are sold through dealers, although sometimes we sell directly to the end customer.
We have complex shipping rules for our products.
There are many customizable options for our products.
Sometimes it's exhausting trying to explain our products and process to our own team members, to dealers and to customers.
We don't know how to take all of this online and make it work.
We hear these statements all the time. We have a great track record of working through each of these and helping manufacturers build a successful online presence.
If you do not currently offer your products for purchase online but want to, here are three tips to get started. Or better yet, tips for companies who have a presence but it's never aligned with how you actually sell your products. They sound simple but many organizations have not tackled them yet.
1. Establish rules.
We are surprised by the number of "we handle it differently every time" responses we get when we ask companies for their selling rules. We know it's challenging and potentially a waste of time and loss of revenue to handle every selling situation uniquely. Your first step is to establish general rules surrounding each of your products. Think about the benefits you'll reap from having a system handle many of your rules so everything doesn't have to be "handled differently every time." Here are a few examples.
We will only offer this widget in green or black online. Custom color purchases will be handled over the phone. We cannot ship to these zip codes, therefore the "ship to" zip needs logic to stop it from allowing an order to go through.
2. Document product taxonomy.
This is all the product details, especially those that have to be selected by a customer. Product taxonomy can be as simple as a category. It can get very complex, where multiple products are needed to make one complete product. Think of it this way. You might think a t-shirt is the most basic product. However, there are likely many attributes that need defined. Is it available in multiple colors? Do you only have certain sizes in specific colors? Is there a men's cut vs. women's cut?
Walking through this process may help you determine some house cleaning is in order. If it's challenging for you to document, it's probably challenging for customers to configure and purchase. Simply think about what you can define that would help you and your customers have successful online interaction.
3. Define pricing structure & discounts.
If you have dealers sell your products and you also sell directly to end customers, there are likely different pricing tiers involved. Map out the base price of each product. Then determine the discounts and mark up needed per type of user.
Also, do you have member pricing? Do "gold star" customers get discounted rates? Make sure to document what types of special promotions you want to run. Offering a 10% discount if you purchase six or more of one item + select 2 day shipping is certainly more complex than free shipping on all orders, but having the list up front is helpful.
There are several additional steps but these three are most important to work on first. This will help uncover additional questions and requirements needed to make your online presence stellar. If you find tackling the first step daunting, we've helped companies do all three steps. Our digital strategists will dig in and document current baseline rules and establish new ones. Spindustry Digital has partnered with many organizations who have complex e-commerce needs and we've helped them launch very successful and profitable online stores.