An internship can and will teach you about how you see the course of your career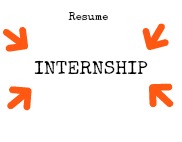 panning out. If you are looking to gain experience and a wealth of knowledge, interning is your ticket. The three most valuable takeaways from an internship include:
1. Experience in your field of interest
Whether you choose to jump on an opportunity before, during or after you have completed your undergraduate career, it will have an impact on where you end up when you decide to pursue full-time work. It is not just a job, but an opportunity to dive into client calls and project meetings, as well as make meaningful contributions to the business process. It gives you a taste into the profession you are choosing to pursue and future employers look for this experience when they are reviewing resumes. The experience you receive is invaluable.
2. Insight into what your future career entails
When you are intern, you have the chance to observe the workings of a professional workplace. You catch onto business practices that you will have to use later down the road.
3. Valuable mentors who can help you decide your next step
When you intern, your boss and fellow employees will become people you turn to for professional advice and will be assets in your future job hunting. They have experience in the field you are looking into and can tell you where you might be able to fit in. It is also important to stay in touch with these mentors as they can help you with your career post-internship.
During my time at Spindustry Digital, I have found my niche in the marketing department where my daily duties surround how we can maximize customer engagement and generate buzz around our clients' products and services. I have been able to perform client assigned work and see marketing campaigns from start to finish.
When interning, it is important to remember that your first priority is to learn. Learn about your chosen field. Learn about your upcoming career. Learn about what sets you apart. Gaining these skills from an internship will only set you up for success in the future.