If you get tired or bored with your current recipes, what do you do?
A) Nothing. Just pick the easiest one and make it.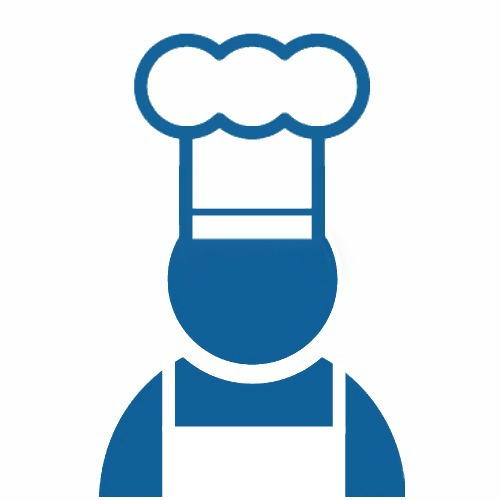 B) Call your mom and ask her to make dinner for you.
C) Post your complaint on Facebook and wait for someone to share something good.
D) Peruse Pinterest by searching for recipes using your favorite vegetable.
I suppose there's no wrong answer, as long as you don't mind another frozen meal for dinner. We all spend time in life taking stock of what we have and figuring out if it still works or needs updating. We change out our wardrobe because hammer pants left us in the 90s. We purchase a new car because we have a child and need more room for car seats and toys and other kids. We change out the curtains in our home because they don't block out the sun.
There are very few things that truly last a lifetime. That doesn't mean the quality wasn't good; it may simply be your style has changed, your needs have changed or you desire something different. The same is true for digital marketing. Your website may look beautiful, but it no longer functions the way you need for your ever-changing business. Your ads may have garnered a positive response 10 years ago but don't cut it with your newest target audience.
Analyzing your existing digital marketing can be a beautiful thing. It's likely that your business has evolved in different ways as each year passes. If your website doesn't grow with you, then it's not working for you. The same is true of your social media presence. It could be true that your business hasn't changed, but your audience's interests, values and needs have changed. What about competitors? They change too. When was the last time you evaluated what they are doing?
We believe that in order to stay competitive, stay connected and stay relevant, you have to evaluate and analyze your current presence. Spindustry Digital approaches analysis using three different lenses. Sometimes clients only need us to look through one lense and for others we look through multiple.
1. Overview & Brief – This is the 30,000 foot view of you and your competitors. We're looking at-a-glance into "what others are doing" to find high-level technology trends, industry trends and best practices.
2. Detail & Directed – This approach is aligned to specific business goals, where we're evaluating if your current structure can help you meet those goals and how interference (from competitors) will affect it.
3. In-depth & Focused– Here we get down to a microscopic level, at times evaluating the site from all the different audience's perspectives to helping redefine and reshape a business based on how new technology can change the game. Whether you're changing your brand, offering new products or targeting a new audience, we need to ensure that your digital presence will help support your business.
We approach business and digital marketing differently. Our solutions are grounded in sound logic, not just the "flavor of the month." We know trends, we know what's worked before and what hasn't; however, we don't let those thoughts get old by offering a solution that was valid 10 years ago. We do the research now to know what's going to work best for you and your business needs.
If the recipe box is getting stale and you want to try something new, contact Spindustry Digital. We'll listen to you describe your challenges and talk about your goals. We'll ask questions. We'll do the research. Then we'll help you envision what's possible in the future.