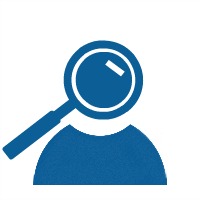 We've all seen the paid ads that appear when we use search engines, and you may even have some promoting your own website right now. If you don't already have a pay per click (PPC) program, how do you know if you need one?
See if you identify with any of these situations:


You've already worked on organic SEO and your organic search engine rankings still aren't producing results. If the digital competition is very high in your industry, organic SEO might be too big of a challenge compared with the effort needed. Paid ads offer an opportunity to boost your website traffic further.


You need to make a time-sensitive announcement. Search engines have to index your site for new content, and then it can be displayed in the results. They're getting better at it, but sometimes it can take days and even weeks. Pay per click ads focused around timely information can get you in front of your audience faster – later today, tomorrow, etc.


You want to promote a seasonal product. You don't have to run the same ads all year. Promote your winter products when people are shopping for them, and don't run the ads when they need summer products. Spend your money when it makes sense.


You want to test different version of content quickly. With PPC ads, you can easily try two taglines, two price points, etc. and see which ads convert customers better.
These are a few of many reasons to run paid ads in search engines. If you're not sure, ask an expert to see if pay per click ads could increase your business.
Although you can set up your own paid ads, you're likely to see more benefit with consultation from an expert. A professional who has set up and maintained paid ads will know tips, tricks, and best practices that can make your ad budget work harder for you.
Biggest mistakes we see? Bidding on your company name when you already rank #1 for it. If you wish to dominate the search results, then you might consider bidding on your own name. Otherwise, your money is likely better used elsewhere.
Case study:
A local company was running its own pay per click ad campaign in the past. When Spindustry Digital began managing its paid ad program instead, the company saw an immediate increase in total website visits.

By analyzing their website statistics, we can attribute the increased traffic to the pay per click ads. Comparing November 2013 (before we started managing their paid ads) to February 2014, they had a 37% increase in total website visits. Looking specifically at visits from pay per click ads during those times, it's a 366% increase. This produces an obvious savings and better use of funds, but also could result in exponentially more sales as the ads are better directed at the right target.
"Spindustry took the time to learn our industry as well as competitors and made sure that our campaigns were reaching maximum potential. Our primary goal was to increase traffic; however, they not only helped us do that, they showed us how to leverage traffic in other areas that we hadn't even considered." - Lori Archibold, CT Farm & Country
Question about pay per click ads? We'd love to chat!