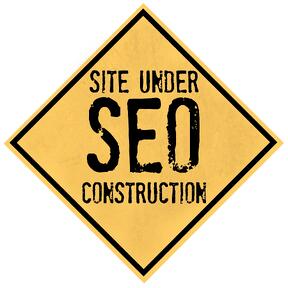 Earlier this week we shared ways to maintain your existing site using Search Engine Optimization (SEO) best practices; however, when you build a new website, keep these additional considerations in mind.
1. All roads lead here. Organize your site clearly. If you have multiple ways to get to the same page (for example, if you have a product search on your site and the elements of the search appear in the URL of the page), be sure to reference the canonical page (or primary version) in the code of the page.
2. Spell it out. Search engines look at the words (including keywords) in URLs. This will help your page rank better than if the URL includes simply an ID number. In this example of a good URL, the section and specific topic are both included in the URL: http://www.hydro-klean.com/MunicipalServices/MunicipalRehabServices
3. Make it memorable. Choose a domain name that can be easily remembered and includes pertinent keywords. For example, www.loaders.com is a great domain name for a company that builds tractor loaders and other attachments. The keyword in the domain name can bring customers who know what product they need but may not know your company name yet.
4. Postmark and send. Although you're striving to make your site easy for search engines to index, submitting a Sitemap to search engines can help improve that process. You should update your Sitemap regularly; about once a month is a good general rule.
5. Path to least resistance is still text. Search engines are getting smarter about following buttons, but text is the simplest way to get search engines to follow all of your links and find all of the pages on your site. With an experienced designer & technical guru working together, you can even make your text-based navigation look like anything but "just text" – it can be polished and stylized.
6. Provide a good experience "on the go." Consider how your site appears on mobile devices, because it may be demoted in Google rankings if it's not mobile friendly. Check how it appears visually, as well as how it functions; does a regular page redirect to a pertinent mobile page, or does it just redirect to your mobile home page? Do all the elements of your site work correctly on mobile devices? (video players, etc.) Make sure your mobile user has a good overall user experience, because the elements that make a good user experience can help your search engine ranking.
Get a prescription from a professional. Want a second opinion? We can review your current website using SEO best practices, and our digital marketing experts will also dig deeper into some more technical aspects. (If you're still drawing the plans for your new site, we can help too!) Sign up for a one-time SEO review of your website.
Tell us in the comments: What other questions do you have about SEO?