We understand that sometimes you feel compelled or are even required to use a Request for Proposal (RFP). We understand the need to talk to several potential partners. We just do not believe the RFP process helps you find the best partner. We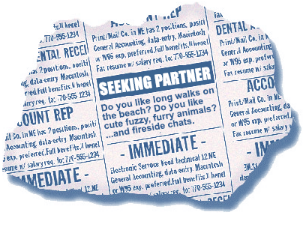 have found that ultimately, most selection processes comes down to finding the partner that meets the basic requirements and then has the right…feel. So, why not try to find that out upfront before putting yourself through the development of a complicated RFP (likely with the wrong questions), the vendors through the long response process (with the best ones likely not responding) and yourself again through the difficult process of parsing the responses. We recommend the following process:
1. If you know another company that has used a vendor with great results, you have a great conversation with them and they have a decent track record, just go with them. You will save yourself a lot of hassle with roughly the same or better odds of success.

2. Outside of the "skip it" plan, if you must satisfy others in your organization that you did some research, send out a much simpler RFI (Request for Information). This is something much more like a one page brief, summarizing the main facts and questions. Ask the vendors to respond in kind with about a page or two response. Then ask them to provide a page or two of background in a simple format. Finally, have them answer a list of limited questions from you, if needed for apples-to-apples comparison at this point.

3. From all the responses you receive (let's assume you get more than a dozen), choose the top 3-5 and invite them to lunch. Here you can ask for more details and see if there is a match on capabilities in a much more effective and efficient way. You also get to see how your personalities line up sooner rather than later.

4. From your in-person conversations, you likely learned about the initial steps required to solve your business problem, are able to start comparing the vendors and weed out a couple that aren't the right fit.

5. So, you can now ask for a real proposal from the remaining firms, telling them that they have a legitimate chance at success and making your work at sorting through the responses much less time consuming. A smaller group of qualified vendors are now bidding on a solution you have initially bought into, which we believe will yield you better results.

We've seen this method work from both sides of the process. We have been both the company seeking a vendor and a vendor responding to a request. In both situations, we arrived at a solid solution faster and cheaper than exhausting the RFP process.

If you'd like to tell us about your business problem and meet up for lunch to discuss how Spindustry Digital can help with your digital marketing challenges, contact us today. If you still feel it's necessary to use an RFP (or are still required), we have a white paper on three questions to add and three questions to remove from the standard RFP template.