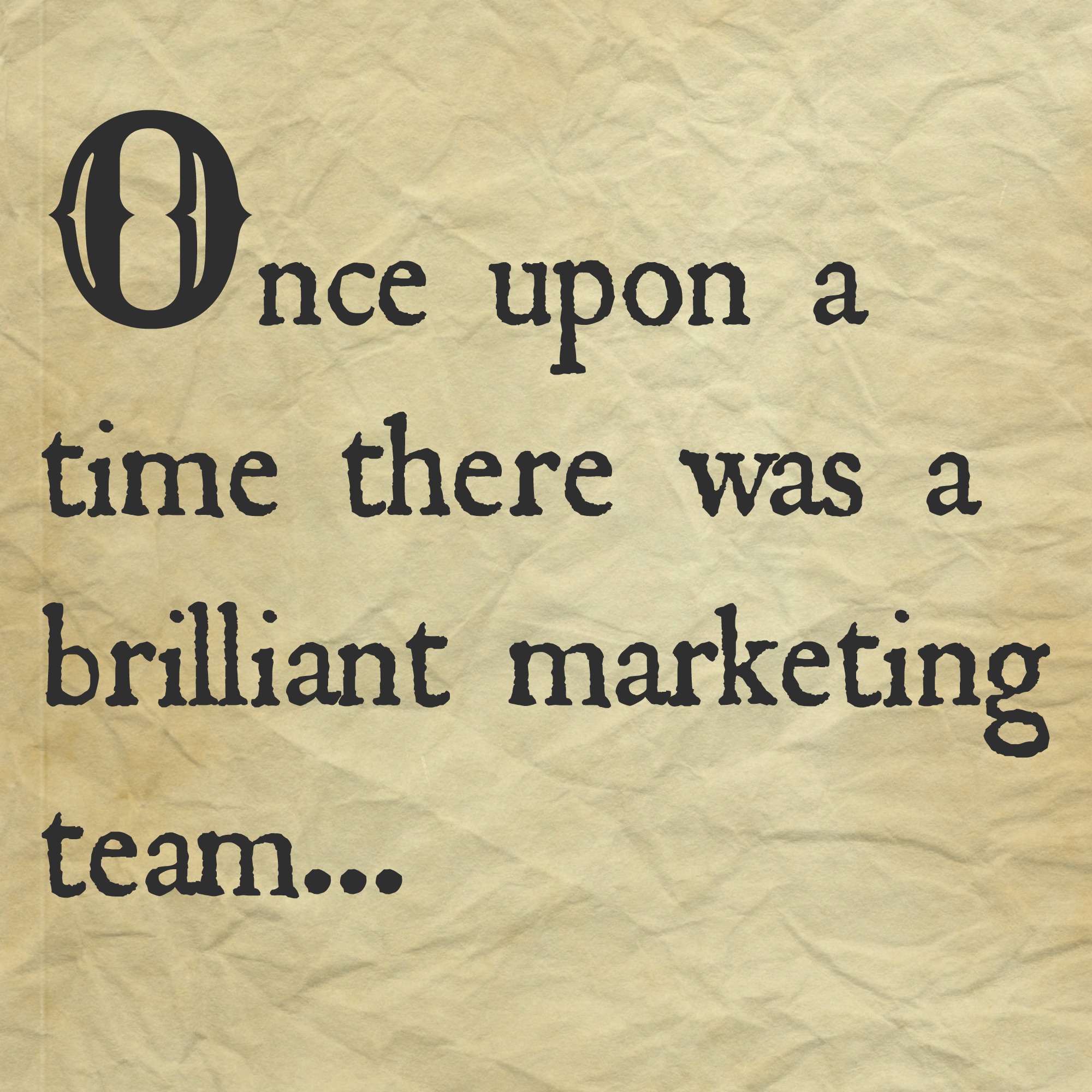 At the heart of every good communicator is a master storyteller. We all have that person in our own lives; an uncle, a grandmother, or maybe even an idol, who has a knack for storytelling. They are able to paint vivid pictures with their words, or tell magical stories of unfathomable feats. Whichever the case, you remember these stories because storytelling has the ability to make us feel connected.
Storytelling is a skill that many marketers have failed to achieve because they are often so focused on pushing promotions and increasing sales. Yet, if done correctly, storytelling is a powerful marketing tactic which will strike emotions and secure customer loyalty. Below are four examples of brands that hit the mark with storytelling marketing, and what they did that can easily be duplicated in your own marketing efforts.

1. Patagonia. Black Friday is one of the biggest sales days of the year for the retail industry, but instead of asking customers to buy more, Patagonia did the unthinkable this year. They asked customers not to purchase their products. Instead, they sent an alternative message which encouraged customers to repair and recycle the Patagonia items they already owned. Their recent advertisement reminded customers that every rip and stain gave your Patagonia items a story, and increased the sentimental value of your clothing.
The really amazing part of Patagonia's storytelling talent is not just the story itself, but their marketing team's ability to get customers interacting with the story. After the advertisement launched, Patagonia set up a site which allowed customers to submit photos of their "worn wear," and promised repair clinics for those with worn items.
In the end, Patagonia's storytelling worked rather brilliantly, as their "buy less" plea spurred customers to actually buy more. In 2012, they ran a similar campaign and saw sales increase almost one-third from the prior year.
2. Dove. Named the best advertisement of 2013 by Adweek, and the number one most viral ad of 2013, Doves' "Real Beauty Sketches," is certainly a storytelling success of this year. The three minute documentary shows forensic artist, Gil Zamora, drawing two sketches of each woman. The first sketch is how she describes herself and the second is how a stranger describes her. At the end, the drawings described by the stranger were invariably more flattering than the ones described by the woman herself.
To me, this video never gets old. Dove is exposing the hypercritical insecurities that many women struggle with every day. Dove's marketers do what every good storyteller does, they provide a lesson. However, Dove takes their storytelling genius a step further and humbly provides their products as a beauty solution.
3. GE. For many marketers, including storytelling in their marketing efforts is a difficult task. Your products or services might not be something that is emotionally touching or you might just struggle with even getting the plot down. GE is a perfect example of marketing storytelling which takes mundane products and turns them into something extraordinary.
In recent advertisements, GE weaves a story from their staff's perspective, as well as the end user's perspective. One video begins with staff explaining how GE is impacting healthcare with their products and ends with staff meeting former cancer patients who used this technology during their treatment. GE's inspirational stories demonstrate the passion GE has for their work and incorporates testimonials which increase the power of their storytelling marketing campaign.
4. National Geographic. Sometimes the most memorable stories are those with the most shock value; which was definitely the case with National Geographic's marketing of the King Tut exhibition. Playing off of the famous pharaoh's request to be buried with more than 3,000 personal treasures in his tomb, the magazine asked, "What would you bring with you in the afterlife?" The outcome was a series of ads of toy collectors, hoarders and Renaissance geeks captured laying amidst their belongings.
Although the ads are a few years old, I always seem to revisit them when looking for inspiration. They are a unique, shocking, a little sad, but more than anything, they tell a good story with a limited amount of words.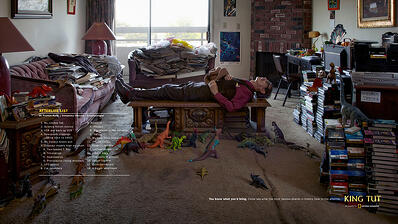 Instead of marketing to your consumers, teach them to buy your products through your storytelling. Contact us today, and we can help you tell your brand's story.