The moment after a dramatic landing of a US Airways flight into the Hudson River, Jim Hanrahan, an onlooker, took out his phone and tweeted.
I just watched a plane crash into the hudson rive in manhattan

— Jim Hanrahan (@highfours) January 15, 2009
Hanrahan, a digital marketing intern, would be the first to report the miraculous incident which almost ended in tragedy.
Over the last several years, with the growth of social media, there has been a shift in the way we consume news and how it is distributed. We have transformed into a society where it is no longer required to have "journalist" as your occupational title to report newsworthy content. Whether it be a tweet about a plane crash on the Hudson, or a blog post on a new technology which increases donations for a local food shelter, we are all reporters in the digital age.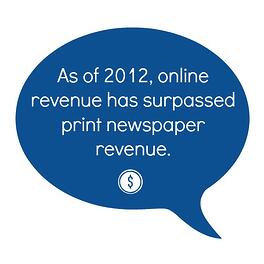 This new reporting, or "brand journalism" as some businesses call it, is innovation at its purist form. We have not only evolved to rely on our peers and social media for real-time reporting, but we are also bettering the world with our increase in digital communication. Take for example Amber Alerts for missing individuals. With the help of social networking sites like Twitter and Facebook, law enforcement is able to push Amber Alerts out faster and to more people. It is a prime example of how the world village we create with social media can improve many aspects of our lives.
Traditional media will most likely not disappear in the foreseeable future. Television and newspapers still account for the top two news consumption sources. However, social media has quickly risen to the third slot, with 27.8% of people accessing their news on social networking sites. This shift has been occurring since 2009 and has increased referral traffic from social media platforms to news sites by 57%.
Do remember where you first heard about the raid and death of Osama bin Laden? Or what about the Egyptian uprising? Both were actually reported first on social media.
Watch the video below for more interesting facts and news stories reported via social media. Want to know how social media can impact your business? Click the button below, fill out the form and we'll contact you to discuss!