The Spindustry Digital team has been diligently helping clients digitally infuse their marketing, and trade shows are no exception. A folding table with a lopsided banner will no longer suffice in a market where businesses and end consumers alike want personality and attentiveness from brands. Developing a trade show experience that is welcoming,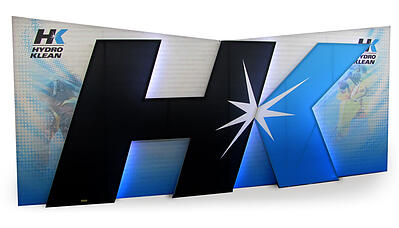 purposeful and unique is important.

Purposeful is a two-way street. Make sure you're providing something of value to attendees but remember that you're likely there to sell, so create an experience where it's a win-win for both parties. Offer to demo a product or schedule a time for an onsite consultation with the customer. Make sure to collect contact information for follow up.

Welcoming and unique can be mastered with the right set up at the conference. You can create a space where attendees feel invited to stop in. What happens next is up to you, your brand and what you're promoting. In a sea of tables, banners and polo clad people, you want your booth and the components set up in your space to catch an attendee's eye. If you can do that, a conversation is more likely to happen.

Spindustry Digital recently developed a full campaign conference strategy for Hydro-Klean, including the development of a new trade show booth. It received praise from customers, exhibit show management and even our trade show booth vendor, Skyline. The booth alone didn't make the show. The pre-show marketing strategy, including email and video, the at-event calls to action and the post-show follow up campaign resulted in a higher number of leads than previous events.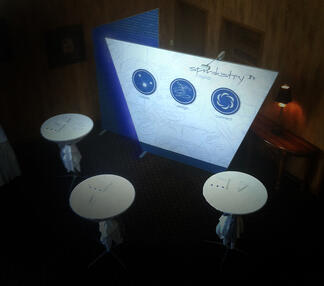 If you've attended one too many shows where you didn't get the results expected, give us a call. It's not just about a booth, or the actions at the event alone; it's about planning and executing a campaign starting before the show and continuing all the way through follow up and the close of new business with new partners.