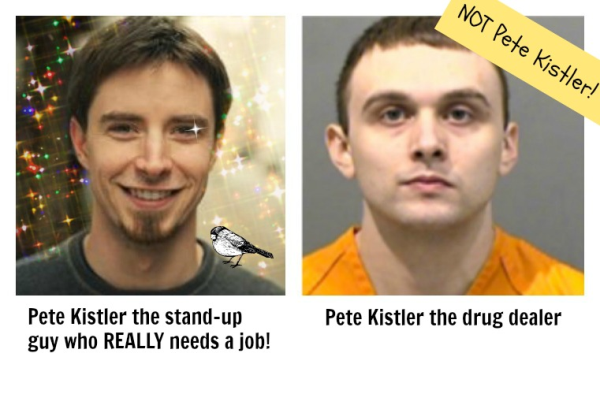 When Pete Kistler was being Googled by potential employers, they found that he had a long list of felony drug charges. However, Pete Kistler the drug dealer was not Pete Kistler the stand-up guy with a squeaky clean reputation applying for the job. With his character and career future on the line, Kistler had to act quickly, so he began to collaborate with Patrick Ambron to create BrandYourself. This tool allows users to actively improve their Google results by simply registering on their site.
Unfortunately, Kistler's situation is not unique. In fact, it happens to many people. According to BrandYourself, one in every four people having no positive content on their Google results and only 2% of people own their entire page of results!
While this information is important for job seekers, it is also extremely important for businesses and their employees. Whether you are responding to an RFP with the names of the individuals potentially working on the project, or you meet someone at a networking event, chances are, they will Google you.
BrandYourself is personal favorite of mine, but there are many other ways to take control of your results.
Improve your LinkedIn profile. With its noble reputation, LinkedIn is top dog when it comes to ranking in search. In most cases, your LinkedIn profile will rank higher than any other social media platform in your search results. If your LinkedIn profile needs an overhaul, I would recommend stopping by our booth at the ABI conference June 11-13. We will pull your profile up on the spot and help you get the most out of this tool.
Establish other social media profiles. The easiest way to push content down is to create your own. Even if you are not planning on managing it, start a blog and post a picture of yourself with brief bio.
Double-check your privacy settings. Most people don't realize it, but every time Facebook makes a change to your profile, your privacy settings go back to zilch. General rule of thumb: if you are posting photos that you wouldn't want your grandma to see, you probably need to lock it down.
Be a digital resource. Sign up to be a featured young professional in a local paper, contribute a quote to a blog piece or submit an article to Ezine Articles. Even if your name is only mentioned once, it should appear in your search results. The more reputable the source, the higher the piece will rank.
With one billion names being searched in Google every day, and 94% of people looking only at the first page of results, it is more important than ever to make a good first impression. Stop by our ABI Taking Care of Business Conference booth for more information or visit our website.