We know. As a business person, you, or the company you work for, are constantly inundated with requests to connect and talk and share and like and pin. It can be daunting, confusing, time consuming and purposeless if you don't know what you're doing or why you're doing it.
Without a doubt, the social aspect of the web is here to stay. The platform for individuals' voices to be heard has changed us and changed our businesses. Instead of avoiding, ignoring or admonishing these tools, find a balance where they become purposeful and impactful to you and your business.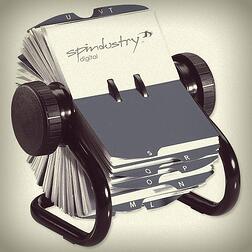 This is why Spindustry Digital believes in the potential and the power of LinkedIn. It's not about what you ate for breakfast this morning or what your favorite quote is; it's about sharing your professional experiences and insights with other professionals. It's about networking without having to be available for happy hour next Thursday. It's about finding the right consultant or next employee, sharing ideas with customers and keeping an active business card directory. The Rolodex doesn't automatically update. So that valued customer who moved onto new things at that new company, who otherwise would be lost in the abyss of "I wonder how I can contact them," is now one click away for you to send a congratulatory note and stay in touch.
So how do you get the most out of LinkedIn? Step one is to make sure your presence is accurate, up to date and working for you while you're busy doing your everyday job.
Spindustry Digital will be at the Iowa Association of Business and Industry's 2013 Taking Care of Business Conference June 11-13. We are hosting a workshop called "What Can LinkedIn Do for You?" Stop by the Spindustry Digital booth, located near the registration table, just as you walk into the conference area, where we'll help professionals update their LinkedIn profile.
If you won't be at the ABI conference this year, but are interested in understanding how LinkedIn fits into your overall marketing campaign, contact us today.