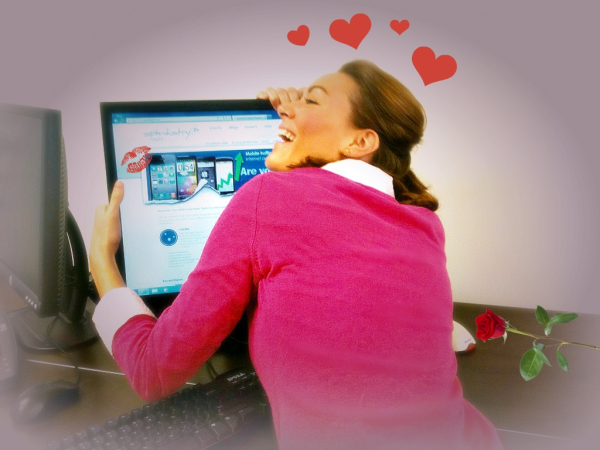 While it's important and appropriate to make a compelling homepage for your website, remember that any page underneath could be the first page that a user visits. If you sell widgets and write an article about the benefit of your widgets, that article could rank highly in the search engines and be the first link a user follows to your site. What impression has this page given the user? What should the user do after looking at this page? There are several key ideas to keep in mind when designing all inside pages of your website.
Let your confidence shine! You don't have to give your life story in one breath. However, you do need to be able to easily tell your story. Do this by building intuitive navigation. Once the user has landed in the middle of your website, make sure you have simple, intuitive navigation to allow the user to explore more about your organization.
Act like you want to get married, but don't say it. Share things that are important to you by offering compelling content. Make sure the content on the page tells a story, whether it's your company history, a job description or services you offer. Remember, this is the user's first impression of your company. Consider adding links to other relevant content the user might be interested in, like associated services, a photo gallery or video.
Set your standards. Don't wait around to be asked out again, make sure there is a call to action! Ask the user for their business as they may be impressed by the content they've read. If the next step is to fill out a form, call a representative or sign up for an e-newsletter, clearly state that in some fashion on the page. Don't force the user to go back to the homepage or the contact us page for the next steps.
Be social. Give the user tools to share the information. Whether the user is able to do business with you or not, give them the ability to share your content via email or social networks. Their friends, family and business associates may be interested in your products, particularly since it was shared by someone they know and trust. Additionally, search engines are recognizing more popular content (i.e. shared) as they rank sites.
Ask for a second date. If it went well, and you want to stay in touch, ask for a way to contact them in the future. Guide the user to social media outlets so they can stay connected with your company. While they may not be ready to buy today, keeping your company name top of mind may guide compel them to act in the future.
Overall, your goal is to make sure the user feels like they received enough information and guidance so that if they land somewhere within your website, they can easily navigate to more information and easily connect with you. You never know who may be searching for a company like you, so offer up your best qualities and hope that they like what they see!
Stay connected with Spindustry Digital by liking our Facebook page, following us on Twitter, or joining us via LinkedIn.