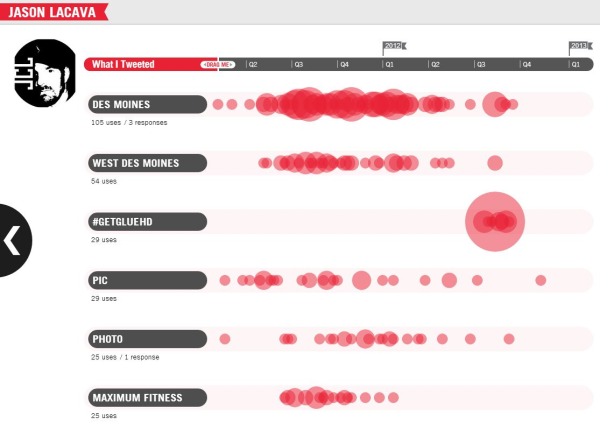 As marketers, our first job is to understand some basics about our customers. Learning styles and the way people retain information are very important components of marketing your message. When considering the general population, an estimated 65% are visual learners, while only 35% are kinesthetic and auditory learners (Visual Teaching Alliance). Visual learners make up such a large portion of the population because 90% of the information our brain receives is visual and our brains can process and comprehend visual information 60,000 times faster than text (Visual Teaching Alliance). This is the primary reason infographics and social media sites like Pinterest are so successful.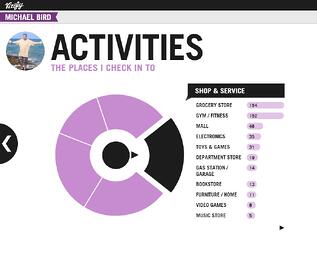 Vizify, a social network and an infographic rolled into one, creates a visual map of your digital footprint. All you have to do is enter each of your social media accounts, and it will automatically generate infographics that weave a story you have already told with your digital presence. With Vizify, I am able to showcase past photos and posts I have written, words I use the most, locations I have been, places you will find me on the web and a professional life timeline. The best part about Vizify is that there is no design work necessary: how cool is that?
This infographic generator is perfect for both students and professionals. For students, this is a great tool to use as a creative, visual way to make your résumé unique in a sea of boring Times New Roman text résumés. If you are a professional, Vizify can also be equally beneficial to you. Two weeks ago at an AAF panel luncheon, Tracy Smith, team leader of brand communications at Wellmark Blue Cross and Blue Shield, told the room that she would not hire a company if the individual people she was meeting with did not have a personal online presence. Vizify is a great way to showcase who you are professionally and enhance your existing online presence. With the recent addition of the contact section within LinkedIn, you could add your Vizify link to this portion.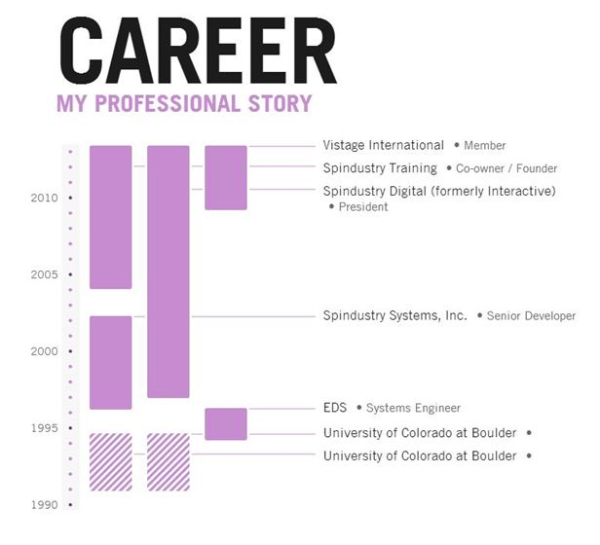 If you want a free, extremely easy, visual way of representing yourself, I would suggest trying out Vizify. Check out the links below to profiles we created. Almost everything on your personal infographic is customizable, and your account is easy to navigate through. If you create one yourself, we would love to see it, so please share by pasting the link in the comment box below!
Click here for my Vizify profile
Click here for our intern Nate's Vizify profile
Spindustry Digital also creates custom infographics for clients and their companies. Please contact us today if you are interested.