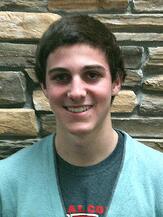 Guest Blog by Riley Wattier, Spindustry Intern
Most people coming out of high school or college have a general idea of the career path in which they want to take. One of the greatest assets a young person can have involves actual work experience, regardless of where it happens to take place. However, it is very advantageous to have work experience related to the job they are seeking.
Not too many current high school students get the opportunity to work at an up-and-coming business. So, I have had all sorts of reactions when sharing my experiences working as a marketing intern for Spindustry.
"This is a great chance to create networking opportunities for your future."
"I wish that I had this opportunity in high school, it would have helped my college internship a lot."
"This could help refine your college search, make sure you know what you want to do."
Each of these people hit the nail on the head, because this opportunity will empower my future. Waukee high school has placed high school interns at jobs for more than 15 years, and the majority of these companies have responded very positively. High schools are now offering advanced classes devoted to students' futures. I learned how to craft a resume, how to interview, how to act in the workplace, how to send 'thank you' letters, how to email co-workers and supervisors and the list goes on and on.
Spindustry has exceeded my expectations; they are constantly doing things I had not thought of before. Spindustry makes sure everything fits perfectly, so the potential for success is very high. When I thought of marketing/design companies, I never realized the variety of jobs available. This may be naive, but I thought marketers sold things, and designers created things. People do so much more than their title tells you. Everyone helps each other out, and each individual has the capability of doing anything.
Every aspect of the atmosphere here brings uniqueness. Everyone has an equal say in matters, and even though Spindustry has superiors, interactions do not show any sign of this. The office creates staff lunches, prank calls and lasting friendships I have never seen before. This lively and up-beat office matches the tempo and pace of their work ethic.
I still have much to learn, but everything I get, I try my best to accomplish in a time efficient manner. I do make mistakes, but it excites me to learn and to confidently go into my future prepared.