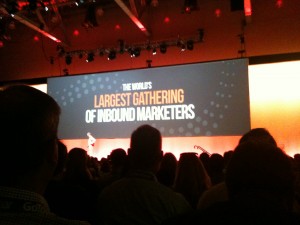 The age-old marketing profession felt ripples, and then waves, a couple weeks ago during a gathering of 2,800 customers of HubSpot, a six-year-old marketing software company. The conference, titled Inbound 2012, was more of a rallying call than training. Even guest musician Cyndi Lauper joined the discussion and explained her revelation as, "I stopped listening to the record companies and started listening to my fans."
HubSpot is a fast-growing, Boston-based company with users who rally to the brand's design like Grateful Dead fans. It is truly a movement of marketing professionals who believe the world of marketing is undergoing a dramatic transformation. The days of "interruption marketing," as one attendee put it, are over. The age of inbound marketing has begun. The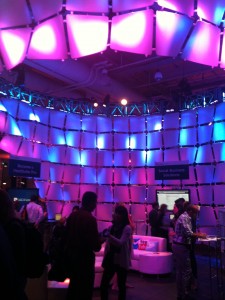 theory is that technology now gives us the opportunity to create marketing programs that buyers actually enjoy. A company can direct messaging to people who are truly interested in their offering and can engage them like never before. Inbound marketing creates a platform of communication and offerings based on the individual's wants and needs, and lets the buyer come forward as an interested party. Phone campaigns, direct mail blasts, print advertising and spam will all be replaced with engaging blogs, websites, social media content and online offers where users select their own path.
The proof is in the numbers. This is the third year for the Inbound conference. The first year saw 400 attendees, last year 1,000 and this year more than 2,800. In the past year, users of the HubSpot software have seen more than 6 million people self-qualify as an interested lead. The software allows you to build landing pages, integrate your social media channels, and manage blog and website content to create an engaging funnel for interested buyers.