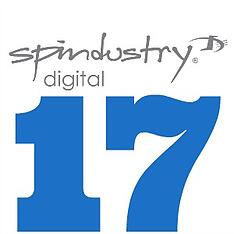 Spindustry is celebrating its 17th year in business this October. Not the most popular anniversary or birthday. Many wedding anniversary sites have no suggested gift for the "big 1-7" if that is any indication. Regarding 17th birthdays, you're stuck between just getting your driver's license and officially being classified as an adult. We have joked in the office, as we hear the Midwestern chirp of the locust / cicada outside, who emerge every 17 years, that we have reached our cicada anniversary; still not helping…
According to cicadamania.com, after the long 2 to 17 years, cicadas emerge from the ground as nymphs. Free of their old skin, their wings will inflate with fluid and their new skin can harden. Once their new wings and body are ready, they can begin their adult life.
Okay, maybe that helps a little. We have reached some level of maturity as a company and are ready to grow in our digital and marketing offerings and spread our wings a bit. So, we can call it our cicada anniversary and wait until next year at 18 for easier jokes about Spindustry being legal and able to vote. Unless of course a t-shirt with an ugly bug on it or a chirpy noisemaker sound like good marketing leave behinds :)
Focusing on the actual events of our past and future, rather than what to call it, there is a lot to be proud of and be excited about. We began in 1996 simply providing programmers on site to a few clients, myself personally included. When my partner Steve Fry came on full time a few years later, we focused on web based projects, still powered by database and programming expertise. When Howard Tempero and others arrived in 2008, we crystallized offerings around visual strategy and planning in addition to development. With Jason LaCava and others joining the team in 2011 and 2012, we honed our capabilities in integrated marketing and social media. As we've grown in our offerings, we have been honored along the way, including a spot on the INC 500 and many times as "best of" in web development, marketing and heavy lifting web applications. Most recently, we received the small business Top Workplace in Iowa award, which again celebrates our past and hopefully attracts new team members as we grow.
Looking more globally, it's quite a victory to be here and be growing 17 years later. We have lived through a time of unprecedented growth and change where it feels not only that we are moving at quite the velocity but the speed of acceleration has increased (step back physics nerds, you get my point :)). We have survived Y2K, the dot com bubble and burst, the worst recession in memory, several wars, 9/11, and again, simply changing expectations. Through all of that we have had relatively consistent growth, avoided sizable layoffs and gotten through it all as a family.
As we look forward, we need to do a couple things. We need to keep our edge in delivering sophisticated digital solutions when needed. We need to help clients understand the changing world of digital and integrated marketing and help them achieve their goals. And mostly, we need to think and create to help our clients connect with the audiences to succeed and grow.
We will be refining our message over the next few months and we look forward to your feedback, partnership and to helping us celebrate next year for Number 18, since asking you to wear the "Go Spindustry!" cicada logo t-shirts seemed a little dicey :)
Thank you to all who helped us get here - clients, employees, partners - past, present and future!